With so many types and brands available, getting started can wind up being one of the most difficult parts of the process. Here are a few things to consider before going out and buying the cutest patterns you can find and then regretting the choice to try cloth.
Do you have access to a reliable washing machine?
Unless you are able to utilize a cloth diaper service that will pick up your soiled diapers and wash them for you, the fact is you will be doing a lot of laundry. If you don't have an easily accessible, reliable washing machine, you might find yourself frustrated with the experience of cloth diapering.
While you can find a good wash routine for most types of machines, try searching for tips on your specific type of machine to see what other cloth diapering parents are saying. This can help you decide if cloth is the right choice for your current set-up.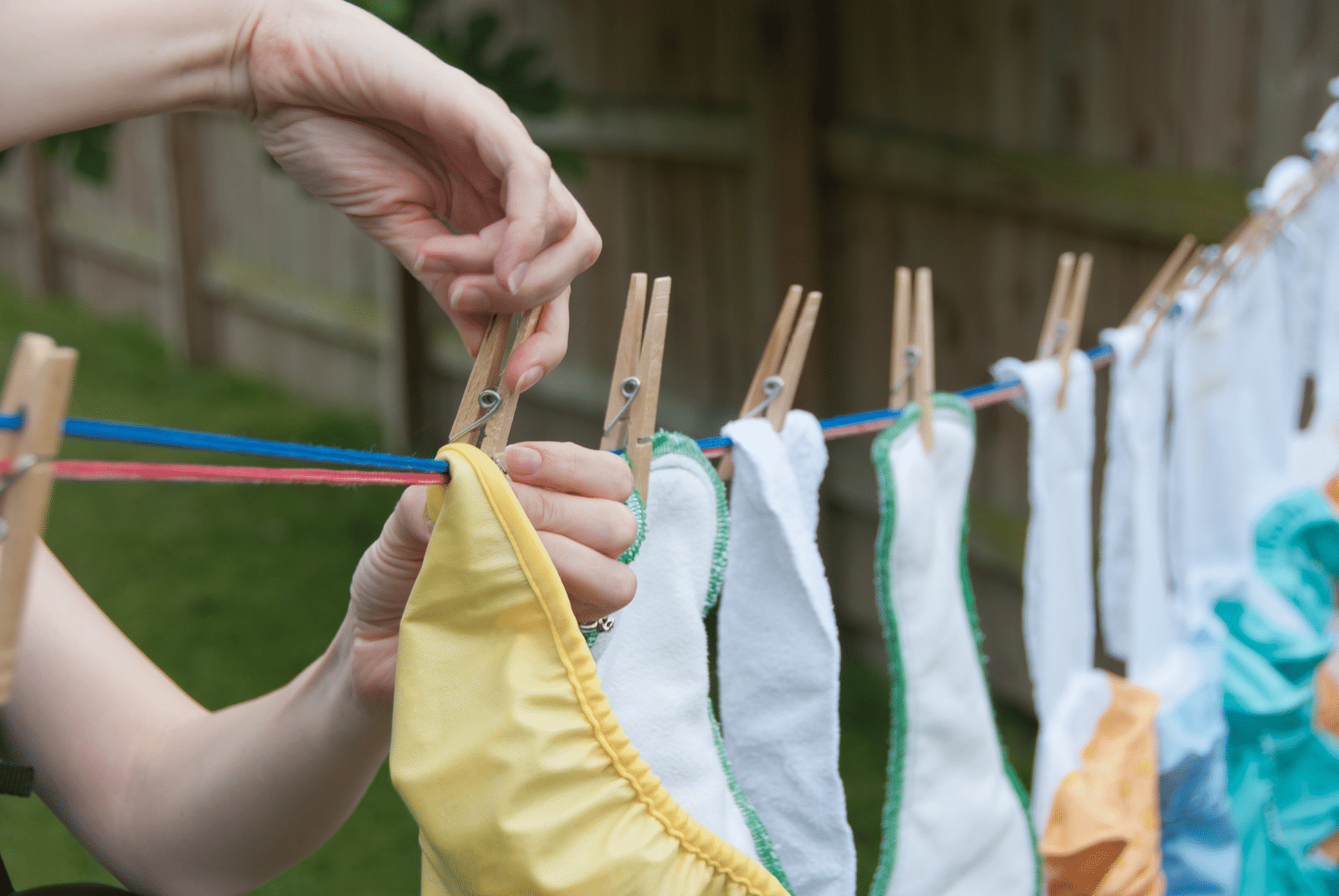 Are other caregivers willing to use cloth diapers?
If your baby will be with family members or in childcare while you work, you may want to check and see if they will be able to use cloth during those times. Some daycares only allow disposable diapers, while some will use cloth as long as you use certain types or provide all the supplies.
Check in with the other caregivers your child will have to determine if cloth diapering full-time, part-time, or not at all will work best for you. You'll also want to make sure that anyone using your stash knows how to properly care for the diapers to make them last!
What's your top priority when it comes to baby items?
New parents choose cloth diapers for a variety of reasons. This is reflected in the variety of options on the market! Are you looking to cloth to save money? Spare the environment? Avoid certain chemicals? Just because they're so cute?
Whatever your reason for cloth diapering, chances are there is an option for you. With a little digging and research, you will find the right type of diapers for your little one. If you are committed to ditching disposables and have a bit of patience, you will be able to find answers to most of your questions.
If you're considering cloth diapering, you can always check to see if there is a local cloth diaper retail store that hosts Q&A events. There are also many online resources that teach the basics and list top brands.
In the end, whatever works best for your family is the important thing to focus on! Just don't assume it's all sharp diaper pins and stinky nurseries until you take a peek at how simple (and adorable!) cloth diapering can be.