Jessica Simpson just posted the cutest pics of her 4-year-old daughter, Birdie Mae Johnson's birthday. Little Birdie is beaming as she shows her adorable, unicorn face paint and poses with her famous singer mom and ex-NFL player dad, Eric Johnson.
The proud mom and "I Wanna Love You Forever" singer included a heart-warming caption with her daughter's birthday photos, saying,
"Birdie Mae Johnson is 4!!! This adorable wonder of a unicorn kiddo illuminates every color in the rainbow…her favorite color…Birdie magically makes us laugh AT ALL TIMES capturing attention from EVERYONE! She is uniquely and effortlessly herself. This little lady celebrates and twirls through her life in tutus with a pure unique understanding in her soul of glitter sparkles. We love her SO VERY MUCH and she knows it. Birdie is a symphony of STARDUST and born to SHINE. I smiled the entire time writing this because even when she isn't home, I feel her presence glowing inside of me. Bird puts the HAPPY to the BIRTHDAY 3/19/19"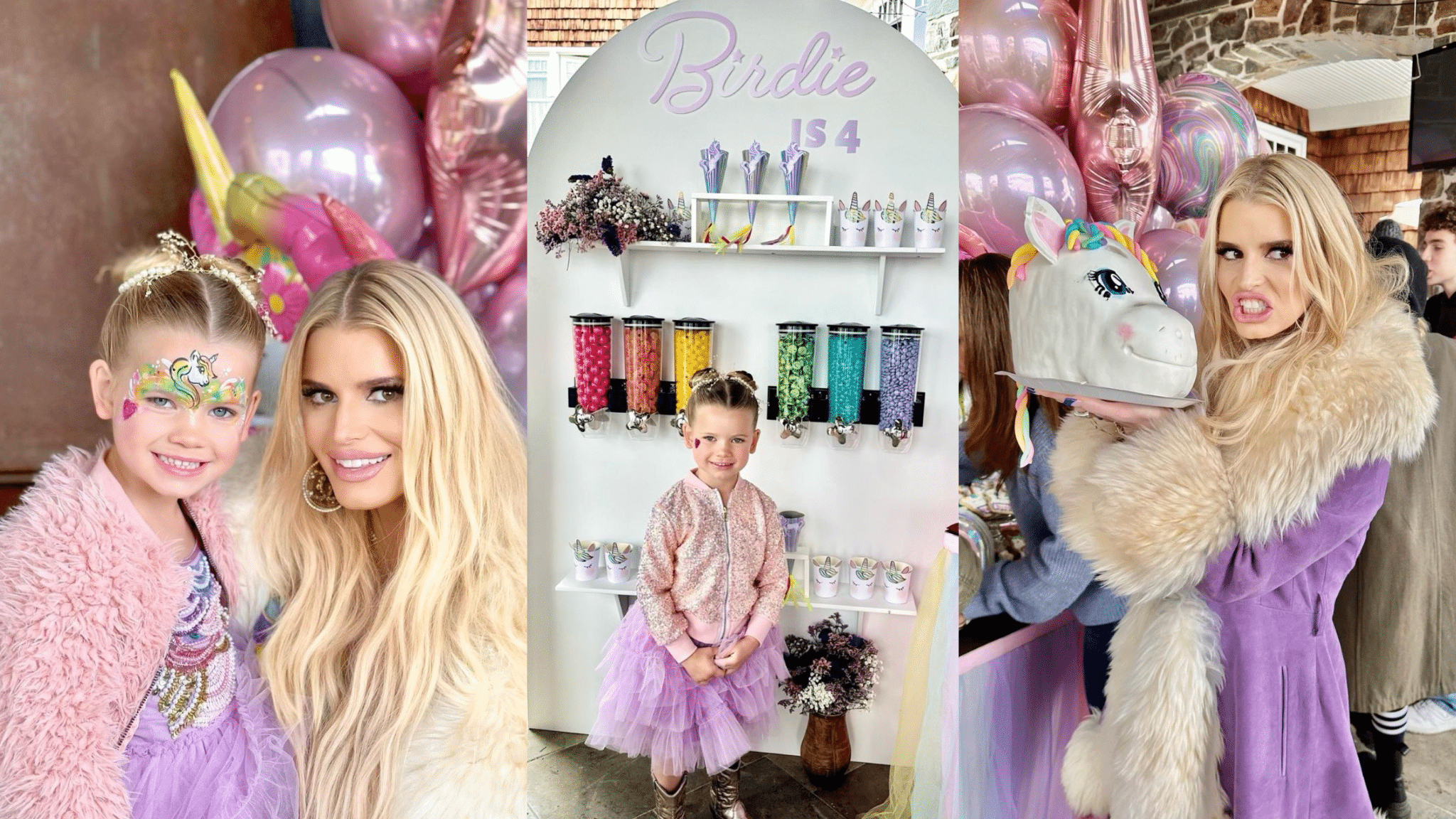 It's great to see Jessica celebrating her daughter's uniqueness by throwing her a perfectly magical birthday party full of glitter, unicorns, and art!
ALSO: 'Chupa' Brings Family, Friendship and Mythology to Netflix
Instead of spending $100,000 on a birthday party that looks more like a wedding, she opted for something simpler (for a celebrity) and age-appropriate.
Birdie and her friends painted cute pictures on canvases, made unicorn ceramics, and got glitter tattoos and face paint. Sounds like an awesome kid's party!
Jessica used an LA-based party planning company for kids called Little Artist Party, but any parent can recreate this type of creative party for their little ones by buying cheap art supplies and face paint at any discount store.
When it comes to throwing a birthday party for kids, it's better to keep it simple and small because kids can feel overwhelmed easily. Many end up hating their birthday due to sensory overload.
Jessica and her husband know their daughter well and gave her a great birthday party based on her love of unicorns. I hope more parents follow their example and keep their kid's birthday parties small and simple while also celebrating what makes their child special.