Helping your teen choose their first vehicle can be a real challenge. It's tough to strike a balance between the many requirements for such a vehicle… cost, safety, value. And then there's that ever elusive factor of teen appeal.
There are so many options, but our list of the top used cars for teens and novice drivers should help you narrow things down.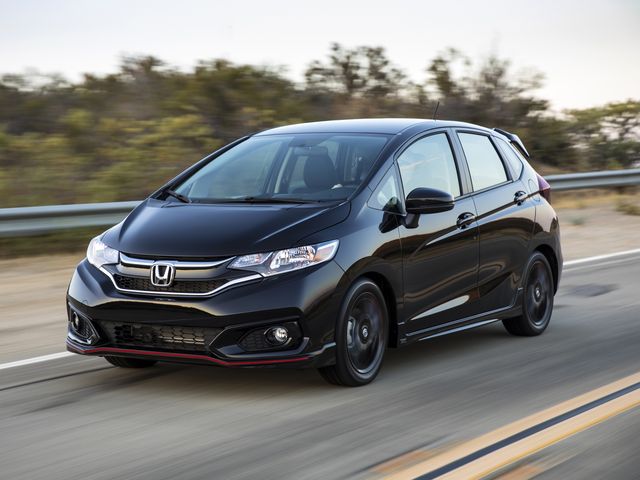 Honda Fit
The Honda Fit is one of the automotive world's most incredible feats of compact packaging, with a gas tank neatly concealed beneath the front seats to provide great capacity. Driving one is fun for teenagers. The Fit has 1.5-litre 4-cylinder engines in all three versions that provide excellent gas mileage for non-hybrid vehicles.
Since even brand-new Fits are reasonably priced, you won't need much of a decline in value to buy one for around $10k. Furthermore, the IIHS has recognized the second & third generation Fits as Top Safety Picks.
2017-2018 Mazda3
If you're a car person who thinks your teenager should have access to a quality vehicle and hopes that your teen would develop a similar passion for driving as you, then a Mazda3 is a great option. The agile suspension and responsive steering make driving more enjoyable than a Corolla or most Honda Civics. If you can get one within your budget, we recommend a 2017 or 2018 model year for the latest safety features and most up-to-date design.
2012 Toyota Prius
While the 2012 Toyota Prius is not particularly fast, it offers more than enough power for commuting and interstate drives.
The cabin of the 2012 Toyota Prius is elegantly put together and made of high-quality materials and vibrant colors. Compared to other midsize hybrids, the 21.6 cargo capacity cubic feet of the Prius is exceptional.
In addition, it has an excellent selection of features, including an automated air conditioner, proximity keys, push-button start, and audio streaming. As a result, you can get this car for as low as $11,578 to $12,171.
2017 Hyundai Accent
If you're looking for something more traditional than a Smart for Two, go with the Hyundai Accent.
The Accent is an excellent choice as it is simple to operate, it gets excellent gas mileage, and you can get one with some manufacturer warranty for a reasonable price.
Note: You might even be able to locate the newest generation, a 2018 Accent, for a decent price if you look hard enough. It gets even better gas mileage and crash test ratings, and it has a backup camera, which is great for a teenager still learning how to drive in reverse.
2016 Kia Soul
The Kia Soul, a sub-$10,000 hatchback available globally from 2014-2019, is another example of a car that more than holds its own despite its diminutive size. It has the elevated driving posture and spacious load capacity of an SUV but the stable driving performance and fuel economy of a regular vehicle. When it comes to interior quality and elegance, the current generation of the Soul delivers. That's great news for teenagers who want to retain their first automobile for a while; it means their ride won't seem like a sad, inexpensive starter vehicle they can't wait to get rid of.
2013 Subaru Outback
The Subaru Outback is just another superb teen-friendly midsize SUV option. The Outback has more storage space than most reasonably sized SUVs while maintaining excellent fuel economy. All-wheel drive helps keep traction in wet and icy weather.
In addition, the 2013 Outback is among the first to acquire EyeSight, a set of sophisticated safety technologies, making it one of the first mass-market automakers to do so. It has a front collision warning, automated brake assist, and lane departure alerts.
Toyota Camry (2012 or newer)
Since 2002, this car has been the most popular vehicle in America. Unfortunately, the 7th generation Camry won't have the same level of luxury as the Kia Optima and the Volkswagen Passat, although it promises a quiet ride on the highway.
The magic recipe includes a smooth ride, a hushed throttle, and a business appearance. The 7th generation Camry can travel 65 more miles on a single tank of petrol than the current Camry owing to its more efficient engine.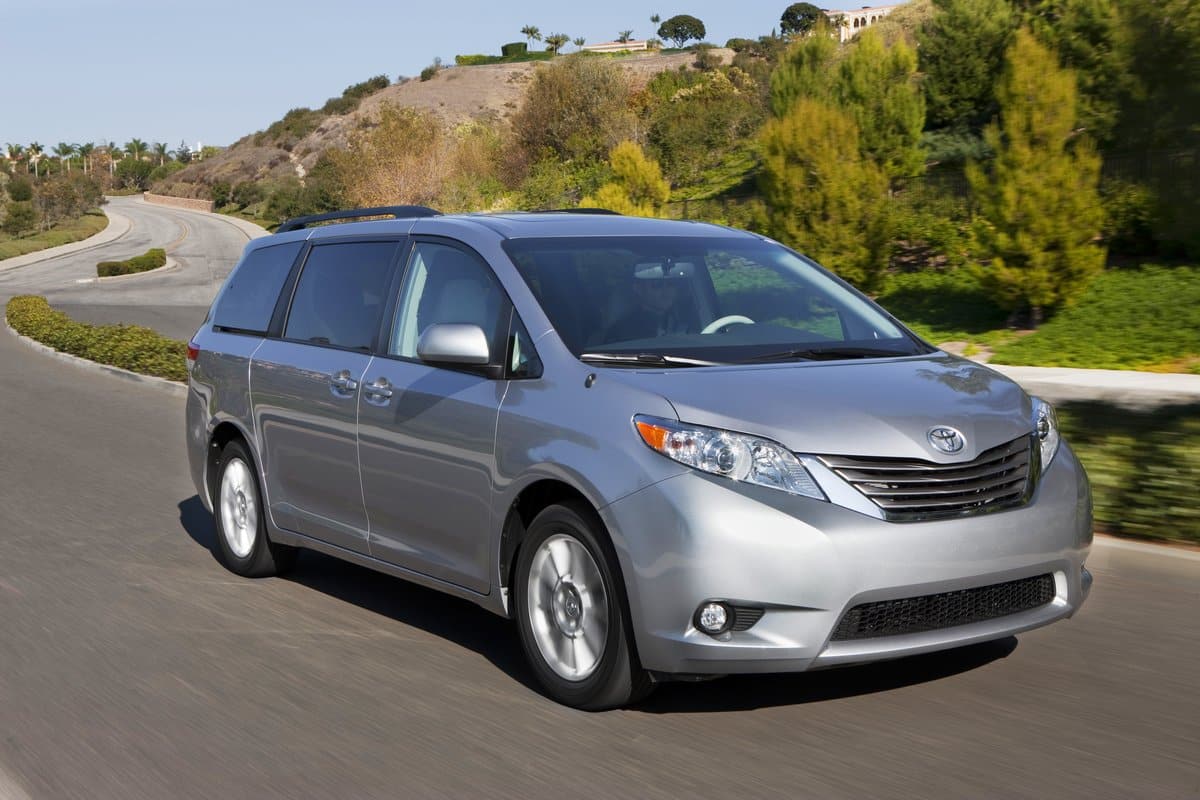 Toyota Sienna (2011—2014)
Teens who have spent their whole primary school years being driven about in a minivan will not desire one for their first vehicle. However, retaining the 3rd Toyota Sienna in your family could be beneficial if one already exists. It was possible to have a Sienna with either 7 or 8 seats, and the base model was driven by a four-cylinder engine producing 187 horsepower. The Sienna bread van could make the trips to college much less stressful for your teenager.
Toyota Highlander (2008 or newer)
According to the EPA, this car was the most fuel-efficient SUV Toyota had produced, with city mileage only one mpg lower than the Toyota Matrix subcompact. So, if you're willing to settle for about 200,000 miles, you can buy this Highlander Hybrid. It comes with heated leather seats and goes for less than $10,000. With the proper towing kit, the Highlander can haul approximately 5,000 pounds.
Jeep Wrangler TJ
Teens need nice cars. A 1997–2006 secondhand TJ Wrangler is your best chance for a cheap, reliable Wrangler. It is safer and far less likely to roll over than the previous generation YJ Wrangler' It is less likely to break down than the first generation JK and costs just under $10,000. In addition, the Wrangler provides yet another model of an inexpensive vehicle for teenagers, with a variety of aftermarket parts and internet resources for easy personalization.
Finding a fine balance between price and safety when buying a car for a new teen driver can be difficult. However, all of the abovementioned vehicles are superb choices you should consider.