Depending on where you are in the world, Thailand can seem like a far-off destination that would be too inconvenient and expensive to visit as a family, especially if you still have young kids. Isn't Thailand just for single backpackers and digital nomads?
Thailand is an awesome family destination with many natural wonders, beautiful temples, delicious food, and loads of family-friendly activities that won't break the bank.
There are so many reasons why you should take your family to Thailand. Here are 10 of them!
1) Thai People Love Kids
In some countries, you might get glared at if you're walking around in public with noisy kids, but not in Thailand. Thai people love children and will coo over your child as if your kid is a part of their family.
On public transportation, children and pregnant women get preferential seating. If you seem to be struggling with a stroller or are carrying too much stuff with kids, Thai people will rush to help you.
ALSO: George Igoe Shares Creative and Budget-Friendly Travel Tips
Even though there is a Children's Day in the U.S. and Canada, it's a much bigger deal in most parts of Asia, Thailand included. Celebrated on the second Saturday of January, Children's Day is a big event with loads of kid's activities available at malls, parks, and museums. Kids can also ride the MRT subway and BTS Skytrain for free on that day.
2) Thailand is Cheap
The flights to get here might not be that cheap, but once you're here, you'll find that things like food, hotels, spa treatments, and transportation are a fraction of what it would cost in North America or Europe.
Due to the high import tax, imported goods can be more expensive than at home, but if you buy locally, you will be living well for less.
Just to put it into perspective, you can get a one-hour Thai massage for 300 baht or $8.89 USD. Street food can cost anywhere from $0.89 to $2.96 per snack or meal, depending on what you get. A taxi ride in Bangkok will cost about the same, depending on traffic and where you're going.
A cute boutique hotel in Thonglor, which is the wealthy area of Bangkok, full of trendy shops, bars, restaurants, and cafes, costs about $43.90 a night for a family of three. You can easily find cheaper hotels in other neighborhoods that are still conveniently located.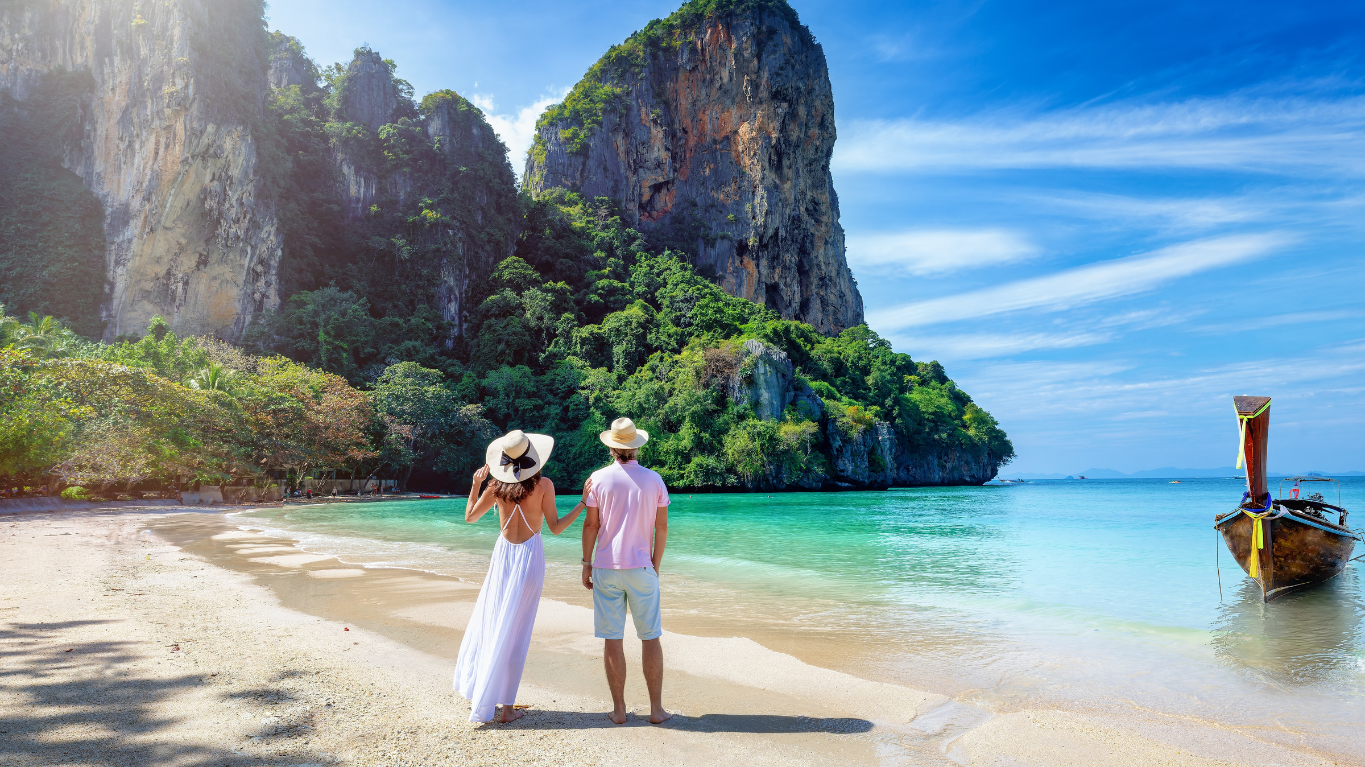 3) There are 1,430 Islands
Thailand is packed with gorgeous islands that are cheap and easy to get to. If you want something close to Bangkok, you can go to Koh Samed which is about a 3-4 hour drive. You can get there by bus, van, or private taxi with prices starting from $10 per person. From the pier, you can either take a regular boat or speedboat for about $6 and up.
Samed is a small island with white sand beaches, beautiful bungalows, snorkeling, and nice bars and restaurants. It's a favorite weekend and holiday getaway for expats and locals who live in Bangkok.
If you are willing to travel a little longer, you can check out Koh Chang which is about a 6-7 hour trip from Bangkok. "Chang" means elephant in Thai, so there are a lot of elephants there, but unfortunately they are forced to carry tourists, which is very cruel so please avoid it. The island itself is a good size and full of quiet and bustling beaches that will give you the full tropical island experience.
ALSO: Why You Should Encourage Your Teen to Travel After High School
You can also hop on a plane and spend $40-$100 a ticket to travel to the South of Thailand and visit the southern islands which have nicer beaches and amazing wildlife including sea turtles and whale sharks.
You should check out Koh Phangan which is the Full Moon Party island, but it also has a nice wellness and yoga community in the west called Srithanu. The sunsets are amazing and you can go on hiking trips to two different waterfalls which are more like cascades but still nice.
For snorkeling and diving, check out Koh Lipe which is where you can see sea turtles and whale sharks. If you want to feel like Leonardo DiCaprio in The Beach, then head over to Maya Bay in Koh Phi Phi where that movie was filmed. It's become a popular tourist spot and a perfect IG photo op.
Those are just a few of the many cool islands in Thailand that are worth checking out.
3) Traveling Around Thailand is Inexpensive
Bangkok has cheap public transportation like the BTS Skytrain and MRT which is the subway system. Taxis are also very cheap. If you want to travel around Thailand, you have many options like vans, trains, buses, and private taxis as well as low-cost domestic flights.
4) You Can Travel Around SE Asia for Less Than the Cost of a Disney Trip
With a price tag of over $1,000 a day for a family of 4, Disneyland is crazy expensive now! From Thailand, you can fly to another country in Asia for about $40-$200 a person. You can book cheap flights to countries like Vietnam, Japan, Cambodia, China, and Malaysia. You can check out AirAsia and NokAir to see the prices.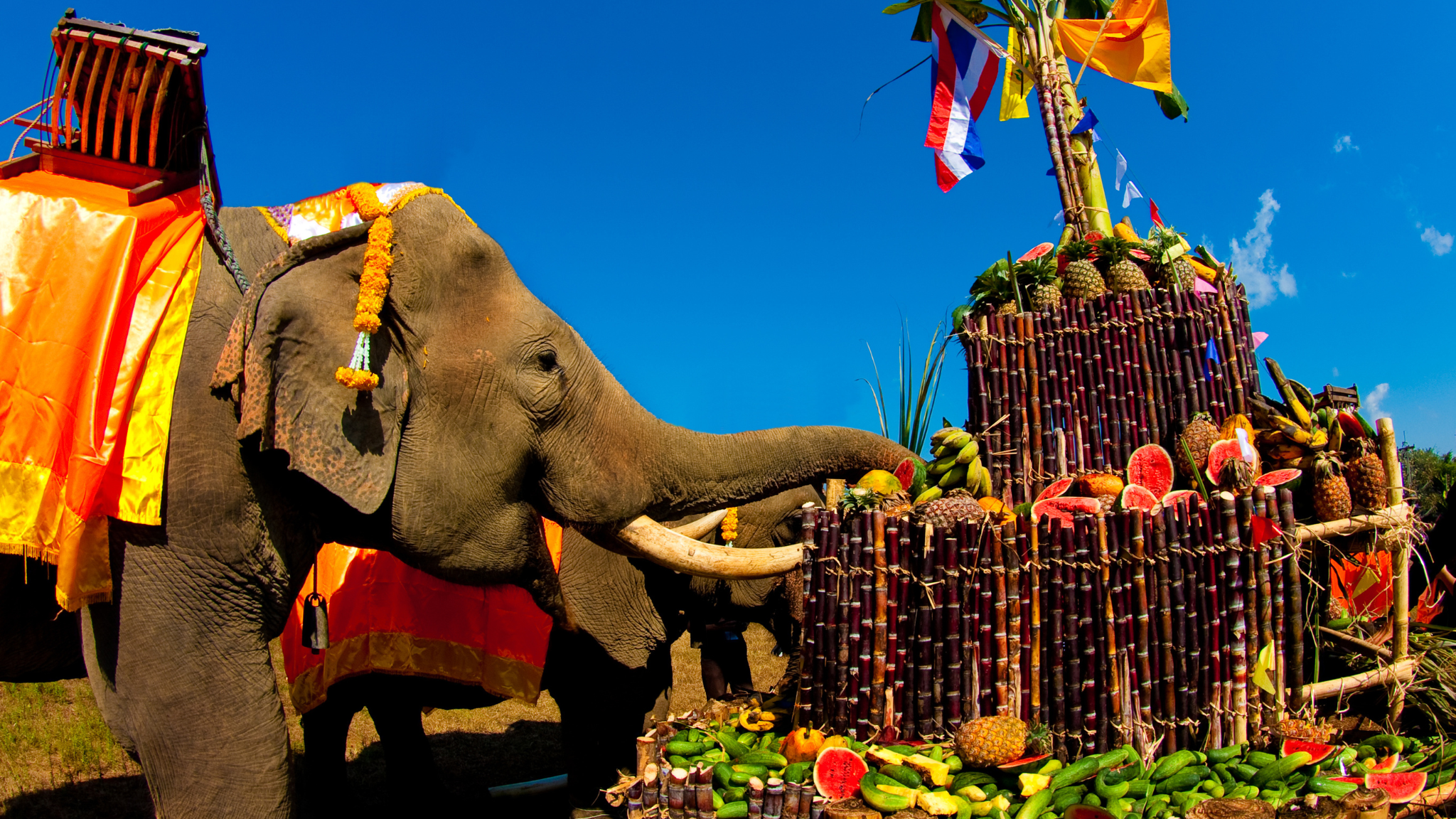 5) Your Kids Will Love Celebrating Thai Festivals
Thai culture has a rich history that dates back thousands of years. Since the Thai people were never colonized, they have been able to keep their old traditions alive and celebrate many beautiful festivals throughout the year.
If you can handle being here during the hottest and most humid time of the year, your family should experience Songkran, which is Thai New Year, and is usually celebrated for 3-7 days sometime in April. The dates change due to the solar calendar.
Songkran is celebrated by going to the Buddhist temple to pour water over the Buddha. People then having a nationwide water fight using buckets, water guns, and hoses. There are usually huge street parties with music and loads of water in touristy parts of the country like Bangkok and Chiang Mai. There's also a lot of heavy drinking and craziness, but there are family-friendly celebrations too.
6) Thai Food is Incredible
Thai food is a popular cuisine around the world for a good reason. It's very flavorful and delicious. Funny enough, even though pad Thai is the most popular Thai dish outside of Thailand, you won't find much of it outside of touristy areas since Thai people rarely eat it.
Some must-try dishes include som tam (papaya salad), Tom Yum soup, khao soi (a delicious curry noodle soup from Nothern Thailand), pad see-ew (stir-fried flat rice noodles and veggies with a protein of your choice), and mango sticky rice.
99% of Thai food is spicy, so if you can't do spicy food, be sure to say, "mai ped."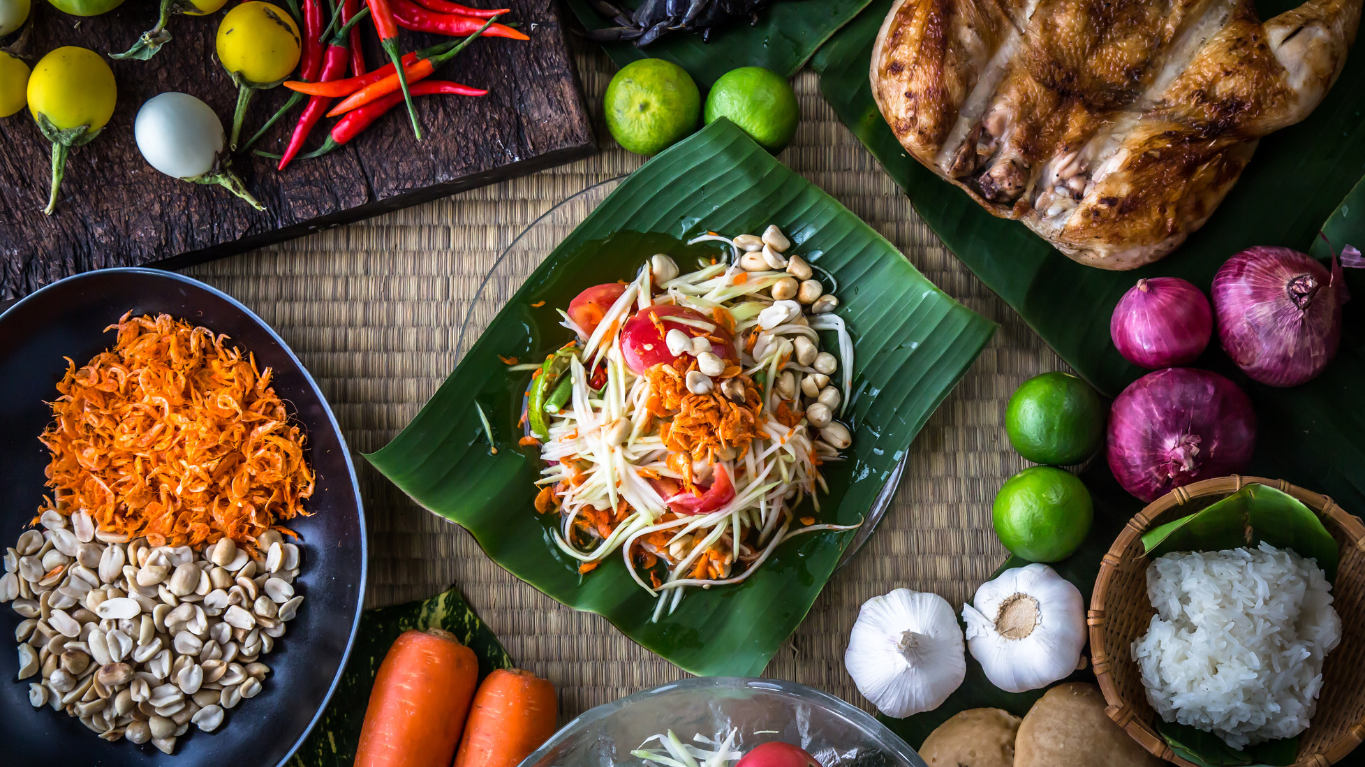 7) Your Family Can Go on a Real Jungle Adventure
If you have adventurous people in your family who love hiking, ziplining, and rafting, or you just want to hike and see some cool tropical animals, you can go on a hike in Chiang Mai or visit a nature park like Kui Buri National Park which is a great place to see wild elephants.
There's also a national park in Kanchanaburi which is along the famous River Kwai. Kanchanaburi with family-friendly attractions like visiting temples, hiking to waterfalls, shopping at the night market, and seeing various historical sites.
8) There are Loads of Cheap Outdoor and Night Markets
Despite how hot it is most of the year, outdoor markets are very popular in Thailand. In Bangkok, you can visit the Chatuchak weekend market which is the largest weekend market in the world. This is the perfect place to buy cheap clothes, souvenirs, toys, handicrafts, and pretty much anything else you need.
Night markets are very common all over Thailand and are an excellent way to experience Thai culture. Bangkok has many great night markets that sell everything from food to cheap toys for kids.
Fresh markets are also popular and have cheaper and fresher produce than the supermarket. There are also many cheap street food stalls. If you're in Bangkok, you can visit the massive fresh market in Klong Toei or just walk around any Thai neighborhood to find one.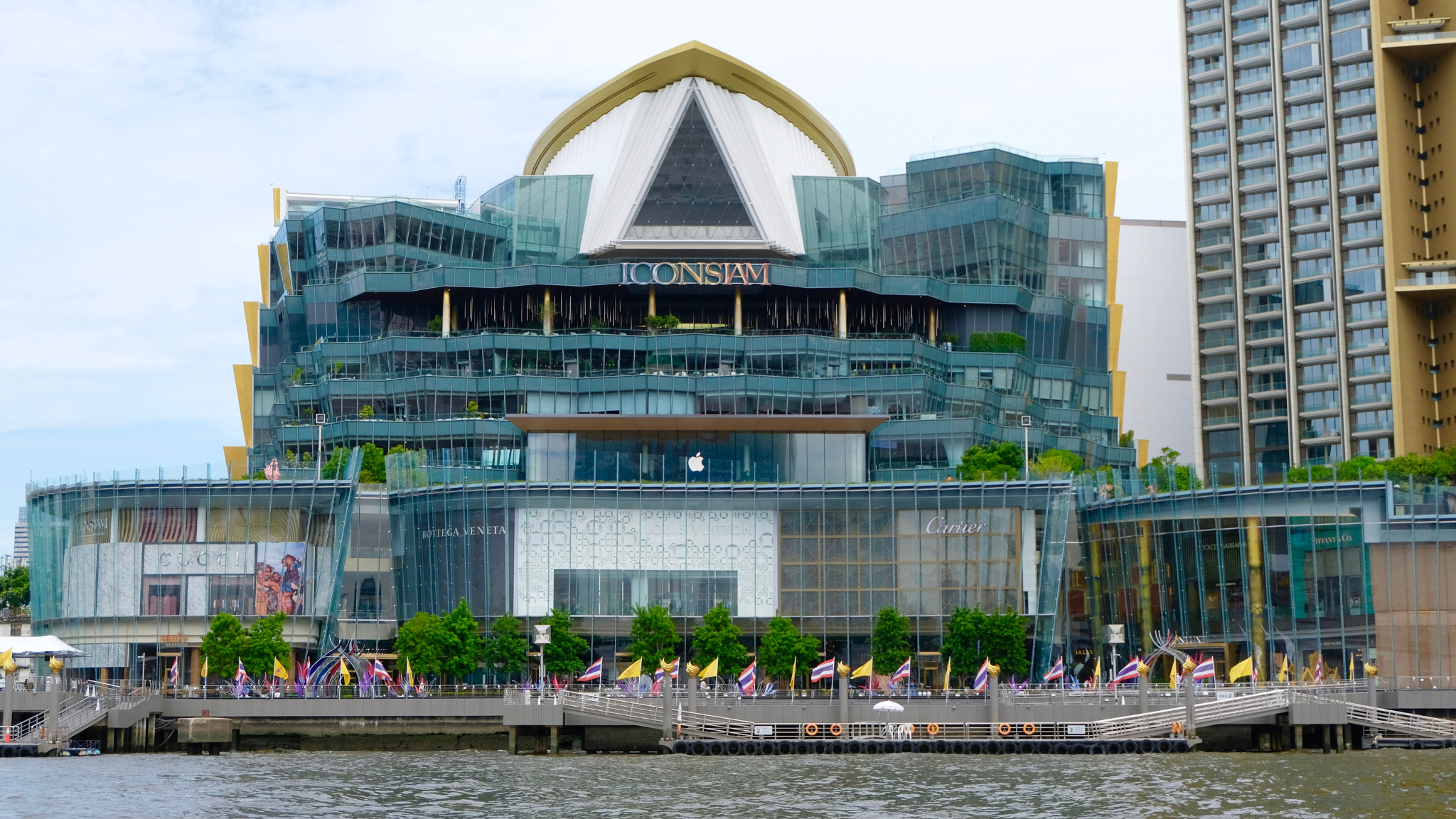 9) The Malls are Stunning
When you live in a hot country, malls are your BFF! Not only is there air-conditioning but there are some incredible high-end malls in Bangkok that are great for families.
You can take a free ferry across the Chao Phraya River to Icon Siam, which is the nicest mall I have ever seen. The ground floor has a large Thai handicrafts section with lots of great spots to take photos.
EmQuartier is a luxury mall with a free indoor water garden that leads to the nicest Starbucks ever. You can enjoy a scenic view of the city in front of Starbucks.
10) There Are Kid-Friendly Activities Everywhere
You can easily find kid-friendly activities wherever you are in Thailand. Your kids can explore nature, hang out at the beach, have fun at a water park, go to Dream World theme park, or chill at the Unicorn Cafe in Bangkok.
If you want some much-needed air conditioning time, you can take your kids to the Children's Discovery Museum in Bangkok or Art in Paradise in Pattaya.
Whether you want something relaxing or adventurous, you can find that in Thailand and make some amazing memories with your whole family.