Sure, Dungeons & Dragons may have once been considered uncool. But these days, it's clear that the fantasy role-playing board game has a devoted fan base that includes some big-name celebrities.
From actors to comedians to filmmakers, these stars love nothing more than rolling the character dice and immersing themselves in epic adventures. Most if not all have credited the game with developing their creative career skills.
Joe Manganiello is not only a talented actor but also a dedicated Dungeons & Dragons enthusiast. He's been a lifelong fan of the game and has even written an essay on the game, where he expresses joy at contributing to the removal of stigma around playing it by openly sharing his D&D devotion.
---
CONTEST: The film 'Dungeons & Dragons: Honor Among Thieves' is NOW available on Premium Video-On-Demand and for Digital Purchase!
To celebrate, our friends at Paramount will hook-up a lucky fan with this awesome prize pack! (CLICK TO ENTER)
---
But it doesn't stop there – according to his wife Sofia Vergara, Manganiello has taken his love for D&D to the next level. He has outfitted his basement with a dungeon theme that is entirely D&D focused, complete with all the necessary gear and accessories. Not only that, but he has even launched his own clothing line inspired by the game.
It's clear that Manganiello is a true fan of the game and has made it a significant part of his life.
Felicia Day, the queen of all things gaming, is known for her production company, Geek & Sundry, which "reclaims geek culture". Day actually didn't start playing until she was in her twenties, as her mother worried that the game would lead her to devil worship. Once she did start playing, it was clear that she had found her calling. Day's story is a testament to the power of breaking down barriers and embracing the things that bring us joy, no matter how long it takes to get there.
Who would have thought that Anderson Cooper, the serious news anchor, is also a big Dungeons & Dragons fan? In a hilarious interview with Stephen Colbert, Cooper shared his passion for the game, going on a tangent about his experiences playing as an elven thief.
But things took a serious turn when he revealed that he went into mourning following the "death" of his character, proving that the game can be just as emotionally engaging as any other form of entertainment.
Did you know that the masterminds behind Game of Thrones, D.B. Weiss and David Benioff, credit D&D with their storytelling abilities. According to an interview with The Hollywood Reporter, the game was their first experience with world-building, and they credit it with helping them to develop their skills in creating complex and engaging storylines.
Weiss explained that D&D allowed them to explore countless "what if" scenarios in real-time as players attempted to achieve their goals. We can certainly appreciate the value that the game brought to the development of their storytelling abilities.
Patton Oswalt is no stranger to expressing his devotion to Dungeons & Dragons. In fact, he's talked about it on multiple late-night shows. His love for the game goes way back to 2004, where he did a sketch about it on Comedy Central's Reno 911! As a player who took his love for D&D a little too far. Oswalt's dedication to the game has been a source of entertainment and inspiration for fans everywhere, proving that it's possible to fully embrace our passions without taking ourselves too seriously.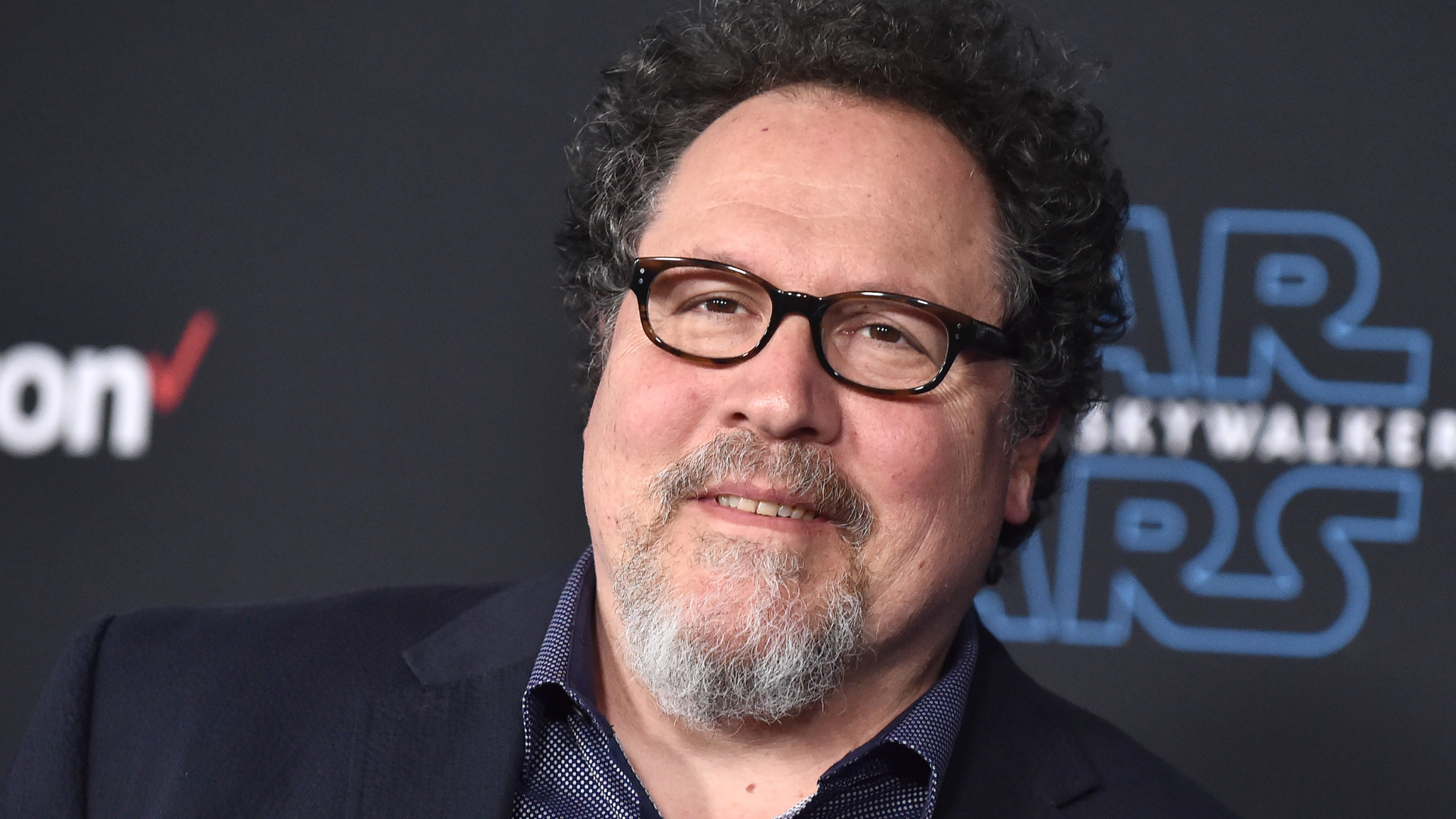 Actor and director Jon Favreau, of Iron Man and The Mandalorian fame, has said that he played D&D while growing up, and it helped prepare him for his career in filmmaking. "It was really good preparation for being a filmmaker," he told Jimmy Kimmel in a recent interview. "It did help me when you build worlds for making a superhero movie or dealing with CGI and filmmaking."
Joseph Gordon-Levitt is another celebrity who loves to play D&D. During an interview with Geek & Sundry, Gordon-Levitt talked about how playing D&D led to playing other games, though it's clear he still has a fondness for Dungeons & Dragons.
Actor Greg Grunberg has been a D&D fan and gamer since he was a child. Recently, he lent his voice to an audiobook titled The Legend of Drizzt: The Collected Stories. "Role-playing games were the beginning of acting for me," Grunberg said in an announcement for the audiobook. "Games have always been a part of my life; so for me to be involved in this awesome project and lend my voice was a no-brainer."
It turns out that action star Vin Diesel is not just a muscle-bound badass, but also a big fan of Dungeons & Dragons. According to an interview, Diesel joined the cast of The Last Witch Hunter after discovering that the writer, Cory Goodman, was also a fellow D&D player.
As Diesel explained, Goodman attempted to speak to his D&D character while writing the film's script, which he set in a modern world – a unique and exciting challenge for a game that is traditionally set in a fantasy realm. But Diesel's enthusiasm for the game clearly extended beyond his own character, as he expressed his excitement for the opportunity to bring a D&D-inspired genre into the cinematic world.
Terry Crews is a jack of all trades in Hollywood, with his talents extending far beyond acting. In a recent episode of CelebriD&D, Crews showcased his enthusiasm for the game by taking on the role of Thodak the Blacksmith and fighting valiantly for The Horde. The episode is available to watch on YouTube and is a must-see for fans of both D&D and World of Warcraft.
Mike Myers is also a well-known fan of the game, and has even participated in the Worldwide Dungeons & Dragons Game Day (2006), joining other celebrities in celebrating the game. His fondness for the game was also apparent in his "Lothar of the Hill People" skit on SNL, where he used his self-described "D&D voice" to great effect.
Actor Matthew Lillard, known for his roles in Scream, The Descendants, and Scooby-Doo, is no stranger to Dungeons & Dragons. Like many gamers of his generation, he played D&D as a child but rediscovered it later in life by chance. In an interview with Syfy in June 2018, Lillard shared how he got back into the game thanks to his roommate in New York City, who had been a Dungeon Master since he was eight years old.
Despite having given up on D&D as kids, Lillard and his group of five friends started playing marathon eight-hour sessions in the lobby of a Broadway theater that would often go into the wee hours of the morning. As Lillard himself put it, "the point is, if you come into D&D as a 48-year-old man or an 8-year-old kid, you're gonna find an element of the game that'll be for whoever you are at that part of your life."
Dan Harmon, the creator of hit shows like Rick and Morty and Community, has an enormous love for D&D. In fact, he was so enamored with the game that he created a D&D-style series called HarmonQuest. In the show, Harmon and other celebs engage in fantasy roleplay, with both a live and animated component, resulting in an exciting and hilarious experience for viewers.
Martin Starr played a Dungeons & Dragons-loving character named Bill Haverchuck on Paul Feig's Freaks and Geeks, and it turns out that Starr is also a fan of the game in real life. He credits the resurgence of "nerd culture" and the tech boom for the renewed interest in Dungeons & Dragons. "If nerds were still poor and living at their mothers', nobody would be paying any attention to Dungeons & Dragons. But nerds rule the world, and D&D is making a big comeback — and I'm excited about it," he told The Hollywood Reporter in an interview.
Stephen Colbert is also a big fan of the game and has interviewed several celebrities about their love for D&D, including Manganiello and Cooper. Colbert is pretty unashamed about his love for the game, telling Manganiello during their discussion of the game, "This might alienate some of the audience members here, but I don't care." Playing live for the first time, he even joined Matt Mercer on Critical Role for a game to fundraise money for 2019's Red Nose Day.
These celebrities and many more have shown that Dungeons & Dragons is far from uncool. In fact, it's a beloved pastime that allows people to unleash their creativity and immerse themselves in fantastical worlds. So the next time someone tells you that D&D is for nerds, just remind them that some of the coolest people in Hollywood are fans of the game.
---
CONTEST: The film 'Dungeons & Dragons: Honor Among Thieves' is NOW available on Premium Video-On-Demand and for Digital Purchase!
To celebrate, our friends at Paramount will hook-up a lucky fan with this awesome prize pack! (CLICK TO ENTER)