Dungeons & Dragons (D&D) is back, and it's cooler than ever!
Once fodder for geek-chic teens and tweens hiding in their parents' basement, the tabletop game has exploded onto the big screen in a hilarious, action-packed adventure.
Directors Jonathan Goldstein and John Francis Daley, and producer Jeremy Latcham sat down with Parentology to discuss the success of the movie, the appeal of the game, and why wizards, bards and dragons never really went out of style.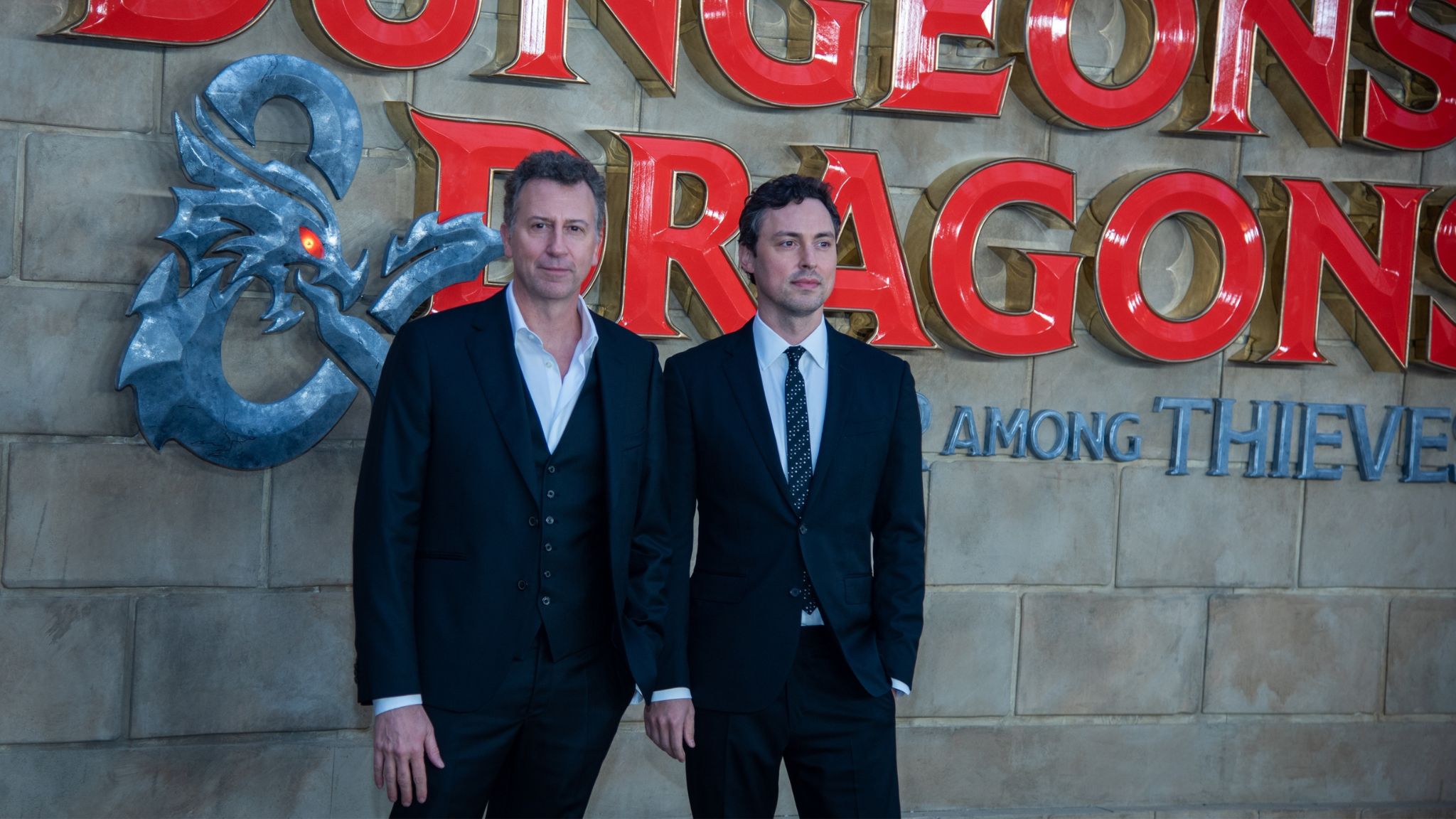 So, what is it about Dungeons & Dragons that has captured the hearts of millions of people around the world? According to Goldstein, it's the fact that D&D is a living game that has evolved over generations. "It has continued to be played by millions of people for over 50 years now," he says.
While recent phenomena such as Stranger Things have successfully leaned into D&D, the film stands on its own and doesn't need to serve as a backdrop to a different story.
"But I do think any allusion to the game in pop culture definitely contributes to its popularity," says Daley.
He adds that the unique spirit of the game is what makes it so fun to watch as a film. "There is a lot of humor and fun involved in the fantasy space, which you don't often see depicted in film or even books. So it did feel like a unique way in," he says.
The script is slick and well-written, and the humor is sharp, often aware of its own reputation; in one scene, the team finds itself running through a maze, only to run into their cosplay counterparts.
The film is equal parts irreverent and respectful of a very loyal fanbase, and its success has been overwhelming to the filmmakers, who have received positive feedback from both D&D players and non-players alike.
"It's rare in this day and age that the response on social media is almost entirely positive," Goldstein says. "Fans, especially, have embraced the movie and seen their own campaigns in it, and the spirit of the game captured there, which is a great tribute to what we were trying to do that was very much at the forefront of our ambitions."
Latcham agrees, saying, "People like the movie. It's fun. It's got this joy to it. And it's hard to say that you hate it because it's sweet and it's fun and it's an adventure and it's a ride, and it all comes down to the writing. It's an incredibly well-written movie, which makes for a damn good time at the cinema."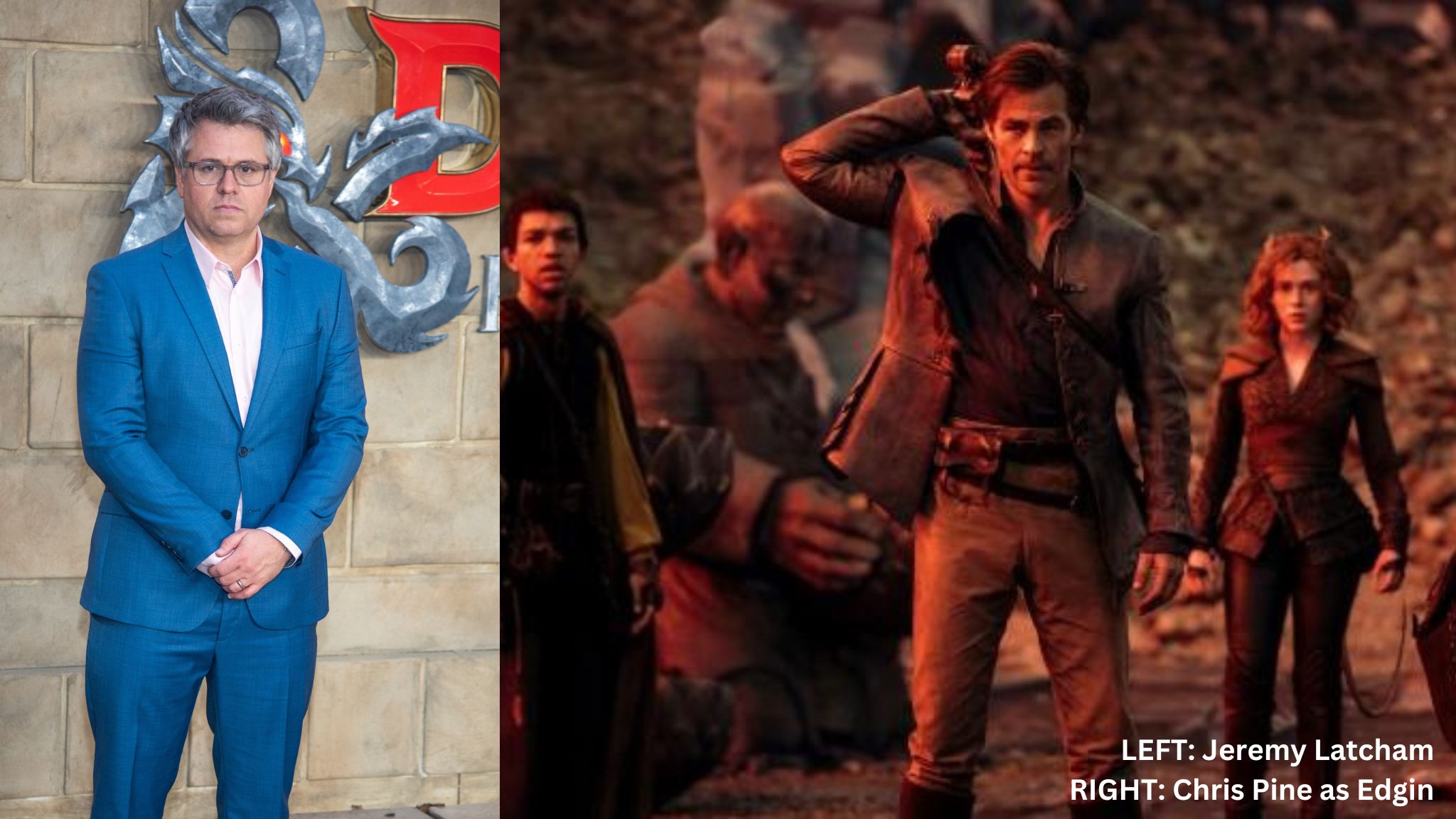 The film follows a charming thief and a band of unlikely adventurers as they undertake an epic heist to retrieve a lost relic. Things go dangerously awry when they run afoul of the wrong people, resulting in an action-packed adventure filled with humor, spectacle, and magic.
The cast of the movie includes Chris Pine, Michelle Rodriguez, Regé-Jean Page, Hugh Grant, and Justice Smith, among others.
Latcham said that Pine's character, Edgin, was his favorite: "As a producer, my job is to keep the plan going and to keep pivoting when the plan doesn't work and to always be optimistic when it's all falling apart so that John and Jonathan don't realize how dire it is. So I definitely find myself aligned with Chris. It's my job to be optimistic and to always have a plan and to be excited to keep it all together so that these guys have room to go be creative and brilliant and smart and funny. Edgin is great. He's definitely my North Star."
---
GIVEAWAY: The film 'Dungeons & Dragons: Honor Among Thieves' is NOW available on Premium Video-On-Demand and for Digital Purchase!
To celebrate, our friends at Paramount will hook-up a lucky fan with this awesome prize pack! (CLICK TO ENTER)
---
For Goldstein, Regé-Jean Page's character, Zank, was the character that made him laugh the most.
"He's almost as if he's from another movie entirely, and he stumbled into this one because he's just so perfect and serious," he said.
Daley appreciated Simon's character the most (played by Justice Smith), as he had a very clear arc: "You understand him. There's something very relatable in his lack of confidence, but also aspirational in his great power that he wields and doesn't know yet how to wield it."
The success of the film, as with the game, is the lesson it imparts to the viewers: collaboration, problem-solving, critical thinking and creativity. Moreover, you can't play the game by yourself; individually, the characters fail, and it's only when they work together that this "merry band of failures" succeed.
ALSO: 16 Celebrities That Love Dungeons & Dragons
When asked about what they want audiences to come away knowing or feeling about the film, producer Jeremy Latcham said, "I think it works for families really well. And I think that kids can go with their parents and have a great experience and walk away from it having gotten something out of it. They had a good time, and could have a good talk about what it means to be a family afterwards, which is unusual in this day and age with movies."
In addition to the film, fans who purchase the digital version of Dungeons & Dragons: Honor Among Thieves will have access to over an hour of fascinating bonus content. This includes a behind-the-scenes look at the making of the movie, interviews with the cast and crew, a breakdown of the universe, characters, and creatures, and much more. The bonus content also includes a hilarious gag reel and deleted and extended scenes not seen in theaters.
Dungeons & Dragons: Honor Among Thieves is a thrilling and hilarious adventure that both longtime fans of the game and newcomers to the world of D&D will enjoy. So grab your dice, gather your party, and get ready for an adventure like no other!