Regular physical activity is essential for a healthy body and mind. Studies have shown that regular exercise can improve verbal memory, thinking, and mood.
Exercise can also help reduce anxiety, panic attacks, and the risk of cardiovascular and other chronic diseases, such as diabetes, cancer, hypertension, obesity, and osteoporosis. Plus, it can help children with their mental health and self-esteem.
Exercising Together as a Family
Exercising as a family can help everyone stay healthy together since it creates accountability. The key to getting and keeping children engaged and interested in physical activity is to keep the activities fun and diverse. As you get healthier, you'll also create memories together.
Rallying the entire family for any activity can be challenging. Therefore, before venturing out into a physical family activity, consider the following points to ensure your success:
Keep Things Interesting
Children are not concerned with how important regular exercise is for their physical and mental health. The best way to keep children engaged and help them develop a love for physical activity is to make it fun.
When you avoid making exercise feel like a chore, children are more likely to stick with the new activity and create a habit out of moving.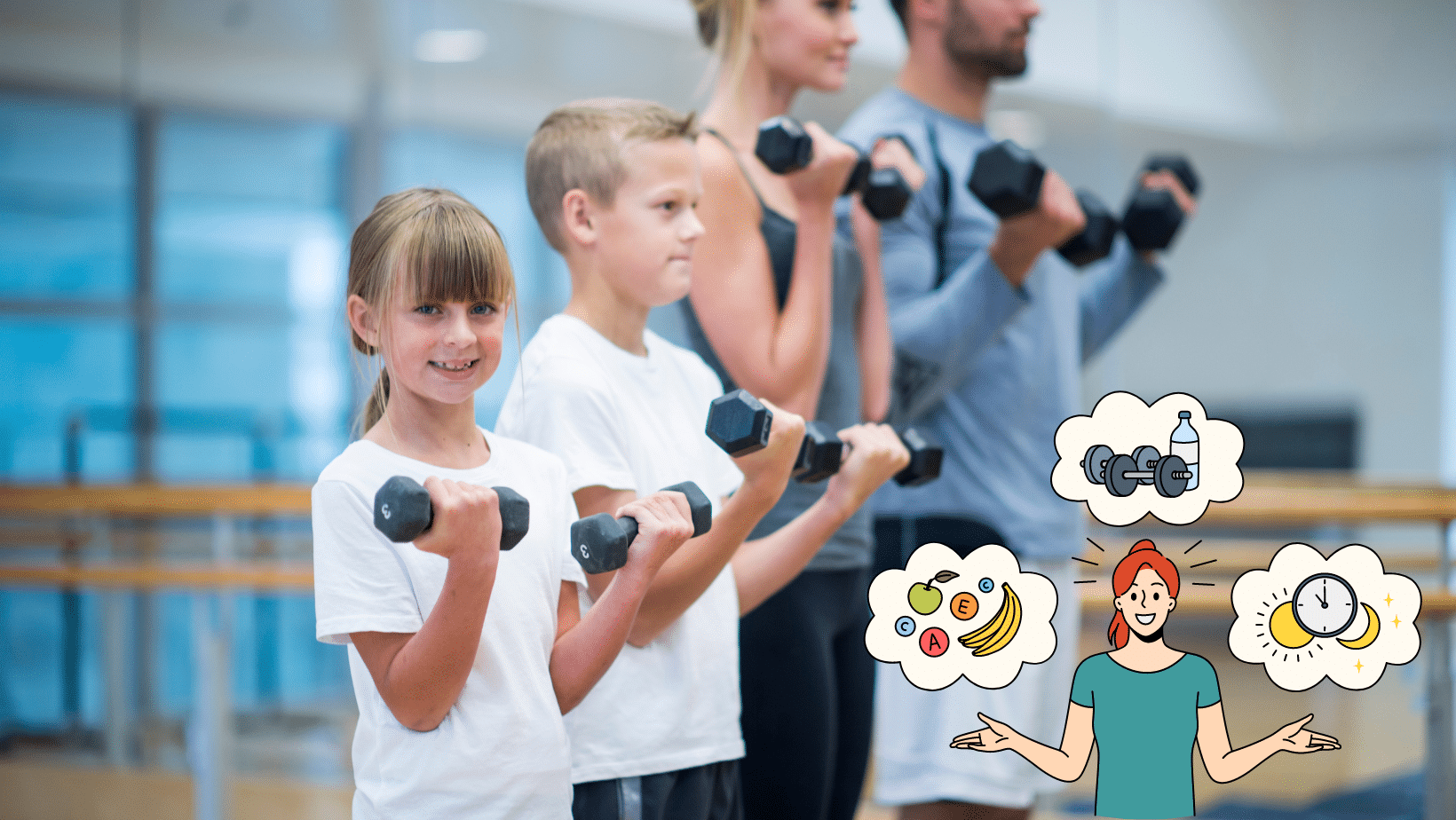 Be sure to select an activity everyone can enjoy and do. Allow children to take turns selecting activities and be sure to switch between competitive and non-competitive activities to keep them engaged.
Trying different approaches allows children to move their bodies in a variety of ways and it helps them to find the activities they'll actually enjoy.
Schedule Physical Activity
Set aside time for physical activity with your children a few times a week during the week and on weekends. During the week, you can schedule it right after school, or after dinner.
ALSO: 10 Wonderful Ways to Encourage a Love of Reading in Your Child
Try to stick to your schedule and make sure it is achievable. Should something unexpected come up, instead of canceling the activity for the week, try to reschedule it for a more convenient time.
Be flexible and forgiving with your schedule but hold each other accountable and do your best to stick with your plan.
Plan for the Unexpected
When the unexpected happens, having a contingency plan in place is key.
The goal is just to move and be physically active. Therefore, if your class or organized sport gets canceled, or if it's raining or snowing and you cannot get outside, having an alternate plan ensures you keep up with your goals.
Having to stay indoors doesn't have to ruin your physical activity plans. You can go bowling, make an obstacle course at home, have a dance party, or pretend the floor is lava. The focus should be to have fun and get moving, no matter where you are.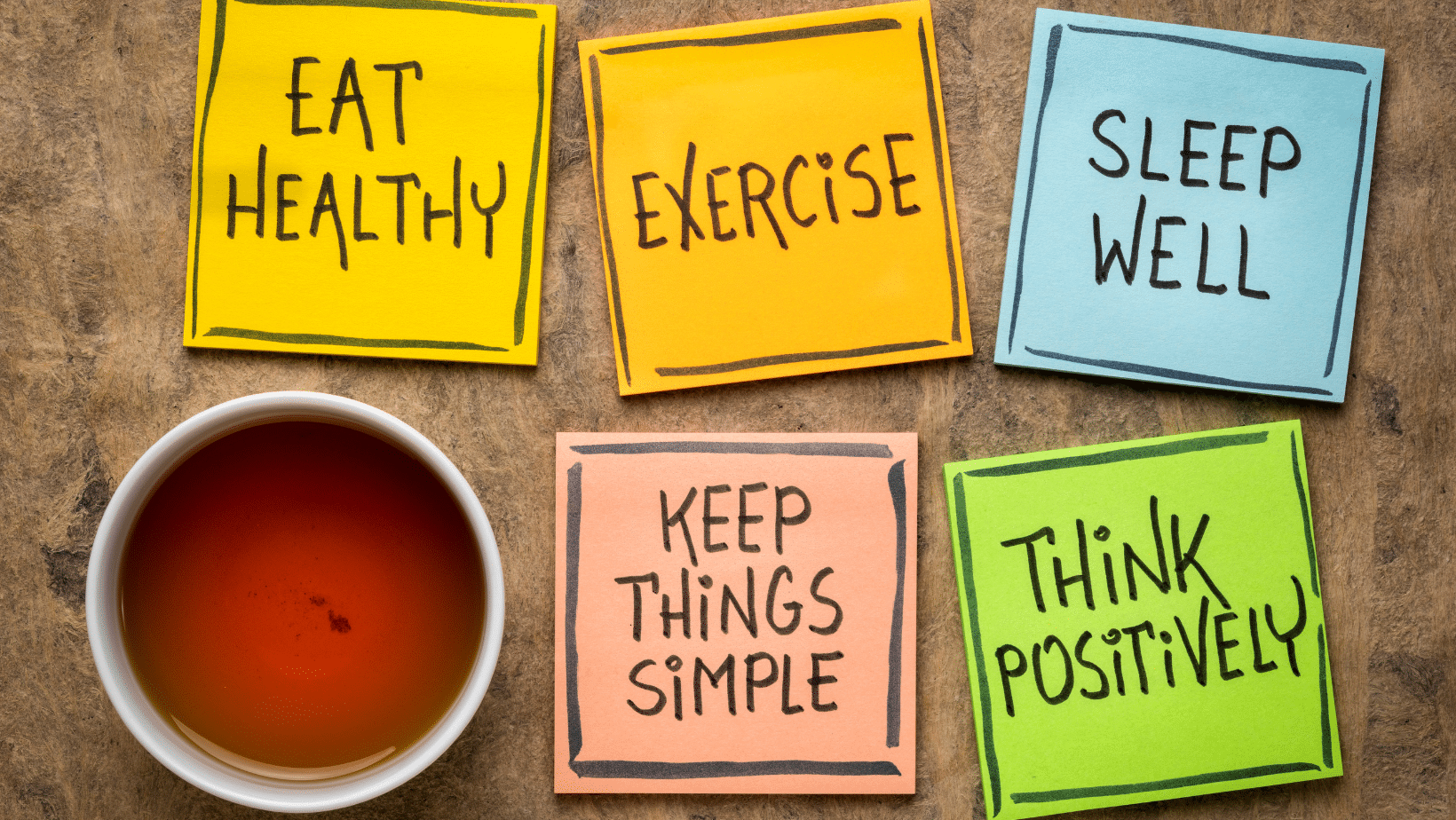 Fun Activities to Do as a Family
Go to a Park or Playground
There are many activities you can engage in as a family at a park or playground. Playground equipment offers endless opportunities for active family play.
At the park, you can do activities from walking the dog to cycling, skateboarding, or riding a scooter to playing frisbee, tag, or a more organized team sport. Plus, children can climb trees and run as much as they want.
Active Get-Togethers
Plan fun activities around other family gatherings, such as a game of tag, horseshoes, or ring toss at a 4th of July picnic. You might also play a team sport, such as volleyball or flag football, if you have enough participants. Taking a walk around the neighborhood or going for a hike after dinner can count as physical activity for the day as well.
For children's birthday parties, plan a pool or bowling party, in-line or ice skating, or a few hours at an indoor rock-climbing gym or trampoline park.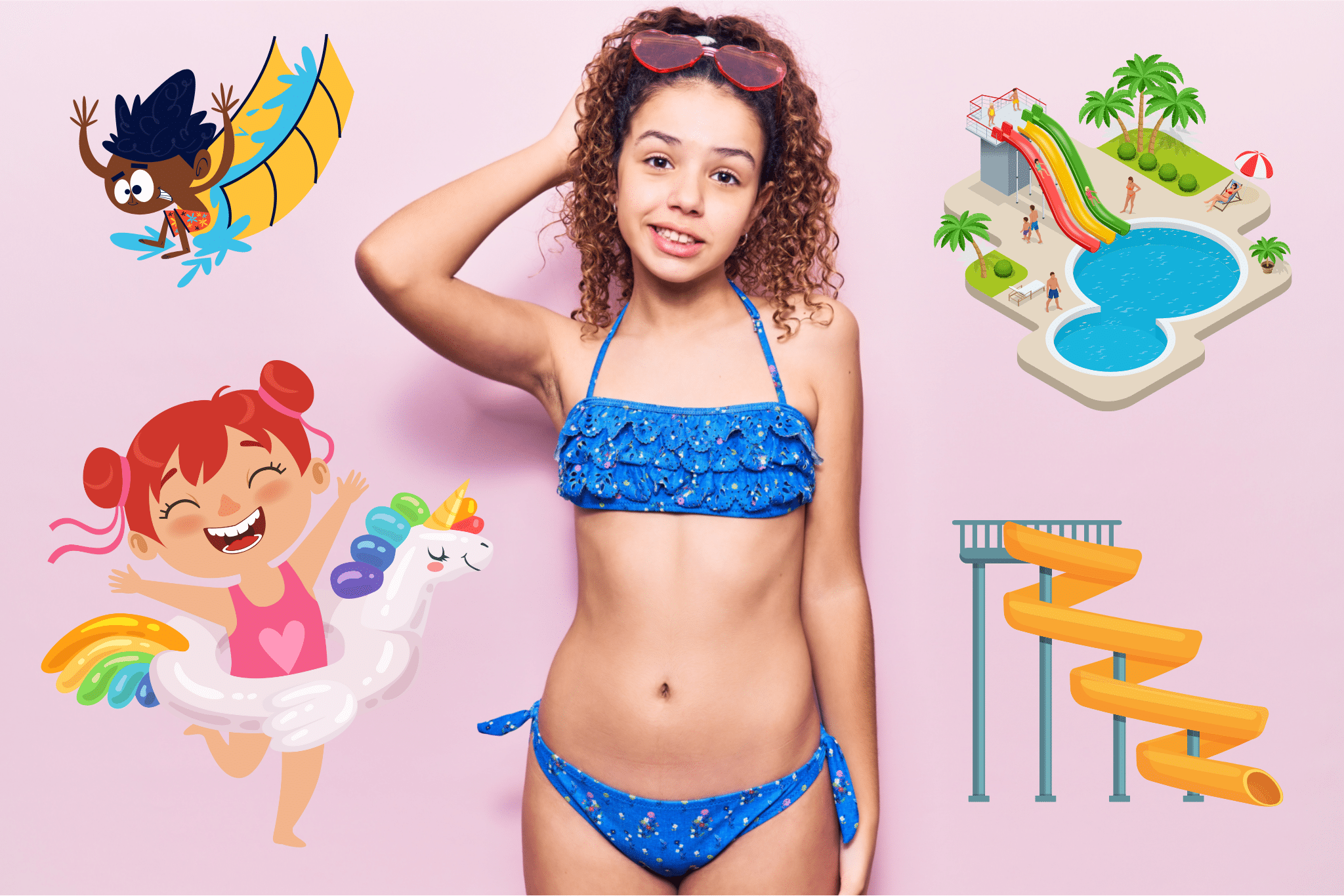 Water is Fun for Everyone!
Doing almost any kind of water activity can be fun during the summer months. You can enjoy swimming at your local public pool, or go kayaking, paddleboarding, surfing, or water skiing.
Walk or Bike
Don't make things harder than they need to be. Getting exercise as a family can be as easy as walking or cycling to the grocery store, library, park, or school.
You can get your steps in and make it fun by guessing the number of steps to a location. Or you can see if you can top the number of steps from a previous location.
ALSO: Getting Your Kids to Participate in Household Chores
The goal is simply to incorporate physical activity in your day at every opportunity.
Join Team Sports or Classes
You can enroll with your children in family classes or mom/daddy and me classes to create fun memories together while exercising. Or you can join Zumba, dancing, kickboxing, martial arts, yoga, or swimming classes together.
If your child is part of a team sport, you can volunteer as a coach and take part in the activity together.
Chores and Yard Work
Combining household chores and exercise can work great. Outdoors, you can get the whole family involved in cleaning up leaves, snow shoveling, or gardening. Indoors, you can divide up chores such as dusting, sweeping, mopping, vacuuming, making the beds, or doing laundry.
Keep things fun by playing their favorite music or making it a competition to see who finishes their task first. Whether it is indoors or outdoors, take care to ensure each child does an activity that's safe and suitable for their age.
ALSO: The Benefits of Raising Kids on a Vegan Diet
Ultimately, physical activity doesn't have to be something you dread. When you engage in exercise as a family, you're working together keep each other healthy while creating memories and strengthening your bond.