If you grew up in the 70's and 80's, you no doubt read Judy Blume's books, or know someone who did. For decades, Blume's books have served as cherished companions, guiding countless young readers through the tumultuous stages of self-discovery.
Recently, the beloved and best-selling classic, Are You There God? It's Me, Margaret, finally made its way to the screen.
As fans eagerly anticipate the home release of this long-awaited movie adaptation, Parentology had the opportunity to interview actress Abby Ryder Fortson, who portrays the titular character.
Abby shares her experiences, challenges, and insights into bringing Judy Blume's iconic coming-of-age story to life.
Meeting Margaret and the Mess of Growing Up
When asked about her experience playing Margaret, Abby was quick to reveal her number-one challenge. "Overcoming my fear of being kissed on screen," she says, laughing.
However, she emphasizes that she could fully relate to Margaret's journey of self-discovery.
"I could relate to it when I was 12, when I first auditioned, and I can still relate to it at 15. So it's something that I fully understand about her," Abby says. "The struggles of being a teenager and having all these awkward things happen to you and trying to make sense of the whole mess that is growing up."
The film captures the heart, humor, and relatability that made the book so special to readers of all ages.
The Judy Blume Connection
Although Abby hadn't read the book prior to auditioning for the role, she quickly fell in love with Judy Blume's writing as soon as she had the chance to read it.
"I remember turning to my parents and saying, 'Oh, my God, this is the experience. How did someone write this down?'" she says. "I was blown away by how much I related to it, and I still am. Honestly, it's such a wonderful book."
ALSO: Filmmakers Bring Dungeons & Dragons to Life in 'Honor Among Thieves'
While some parts of the film's story have been upgraded and adapted for a more current audience, the core themes that make Blume's work so relatable and evergreen remain intact. Her body of work, like the process of growing up, retains its heart, hurt and humor.
Pride and Pressure: Working With an All-Star Ensemble and a Literary Legend
Judy Blume was an iconic figure in the world of children's and young adult literature, and has left an indelible mark on the hearts and minds of readers spanning multiple generations. Blume's passion for storytelling and her empathetic understanding of young readers' experiences propelled her to become one of the most influential authors of her time.
Blume's literary career took flight in the 1970s when she began writing books that fearlessly tackled the sensitive and often taboo topics surrounding adolescence. With honesty, authenticity, and a deep empathy for her readers, Blume fearlessly explored the trials and tribulations of growing up, addressing themes such as puberty, self-discovery, friendship, family dynamics, and the search for identity.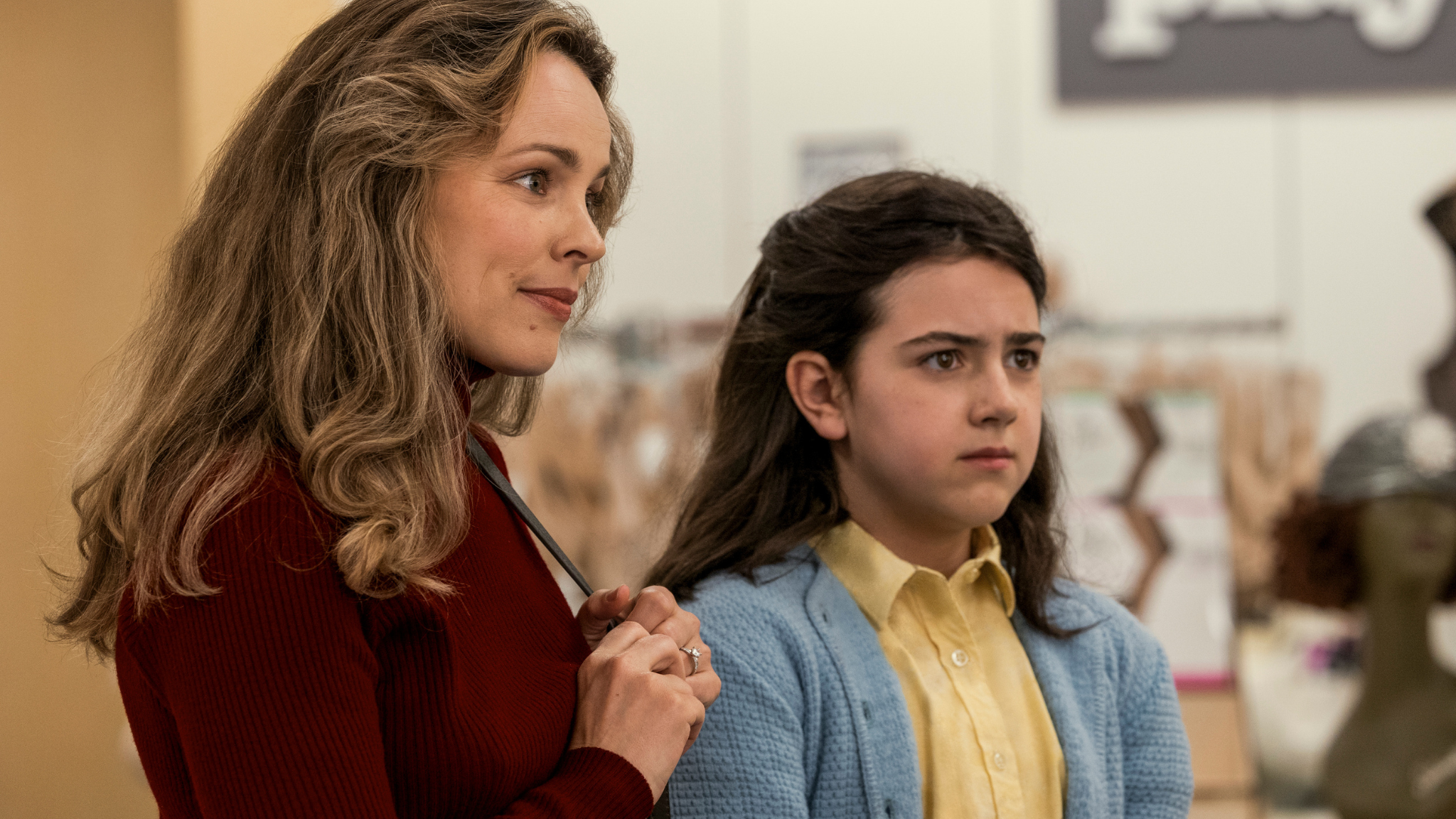 McAdams and Fortson (Lionsgate)Her breakthrough novel, "Are You There God? It's Me, Margaret," published in 1970, quickly became a touchstone for young readers navigating the often-confusing journey through adolescence. Blume's groundbreaking approach in addressing topics such as menstruation, religious identity, and fitting in resonated with readers, who found solace and a sense of understanding within the pages of her books.
Blume's commitment to capturing the authentic voices of her characters, coupled with her ability to delve into sensitive subjects with grace and candor, made her an instant literary sensation. Her works, which also include titles such as "Forever," "Blubber," "Tales of a Fourth Grade Nothing," and "Deenie," have sold millions of copies worldwide and continue to be cherished by readers of all ages.
ALSO: 'BlackBerry' Revisits and Reflects on World's First Smartphone
Her impact spans beyond the pages of her books. Throughout her career, she has faced challenges and controversies as her honest portrayals of adolescent experiences often raised eyebrows among conservative groups. However, her unwavering dedication to telling stories that resonate with young readers has earned her widespread acclaim, numerous awards, and a loyal fan base that spans generations.
Abby opens up about the responsibility she felt during the adaptation process.
"I didn't feel any pressure until Judy Blume was actually on set," she recalls. "I think everyone on set was looking nervously back to where she was sitting. We were like, oh, my God, are we doing this right? Is she happy? Because that was the most important thing. We just really wanted to make sure that Judy was happy. I do feel like we made her proud."
The book tackles sensitive subjects such as sex education, puberty and self-discovery. Similarly, Abby says the film adaptation was equally responsible, respectful and sensitive in the retelling of Margaret's story.
"I think that the way that we talk about it in the film is very sensitive, but still gives you good information," she says. "It is a really good conversation opener for parents to show their kids and be like, hey, what do you think about this? Because I think when you have a piece of media to really kind of open the conversation up, you can talk about it in terms of the characters. 'Oh, what did you think when this character said this?' Or 'Have you ever felt the way that this character does?' I think it creates an easier way to have an otherwise very awkward conversation."
Abby adds that the response from audiences has been overwhelmingly positive. "I am so proud and so happy that people love the film as much as we do," she says.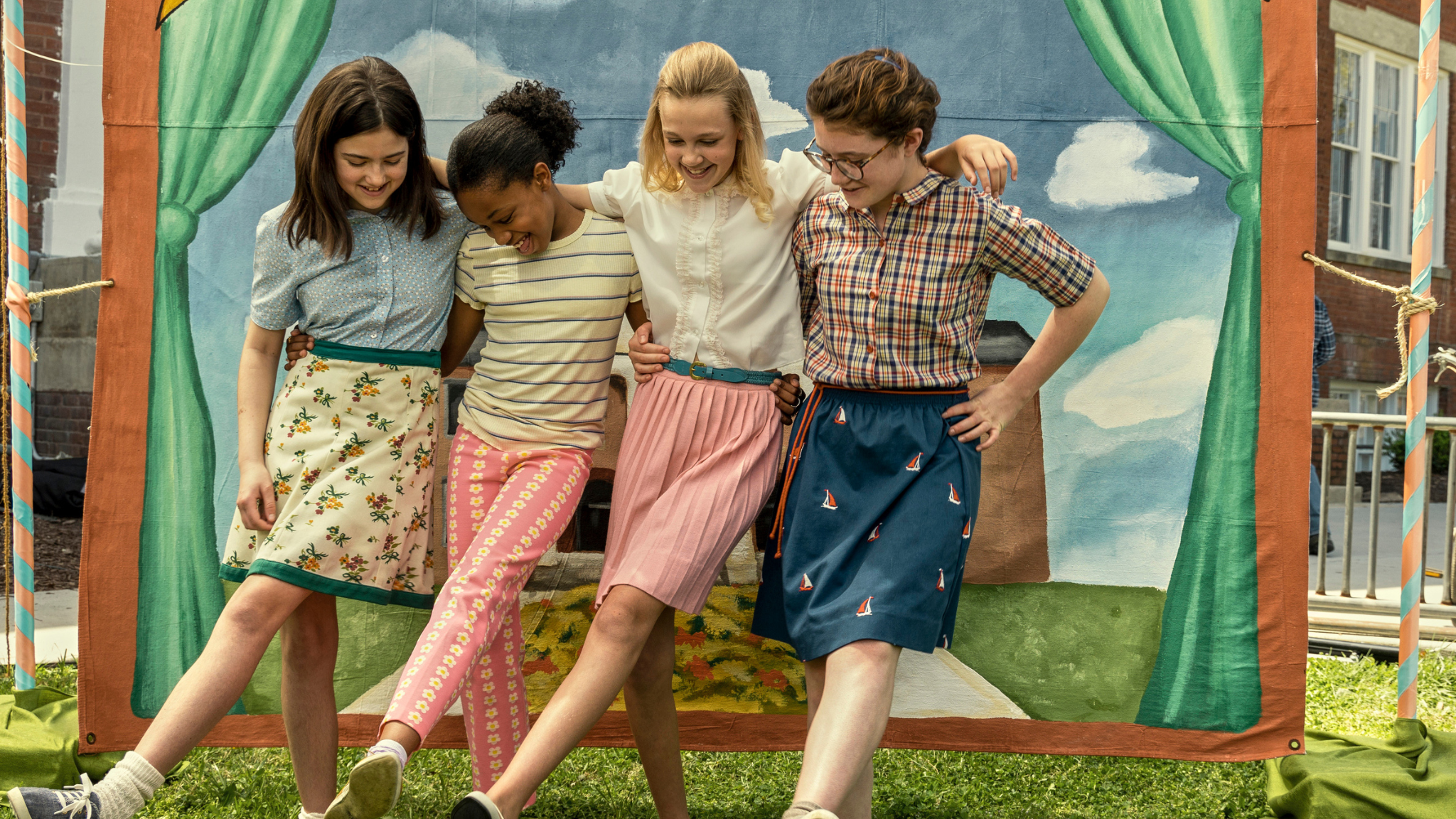 Supporting her in Margaret's journey is a talented ensemble of actors, including Kathy Bates and Rachel McAdams. Abby describes the entire cast as amazing and inspiring.
"I loved working with every single person. They were such wonderful people to work with and so kind," she says. "It was amazing to get to walk up to them and say, hey, you're my family now."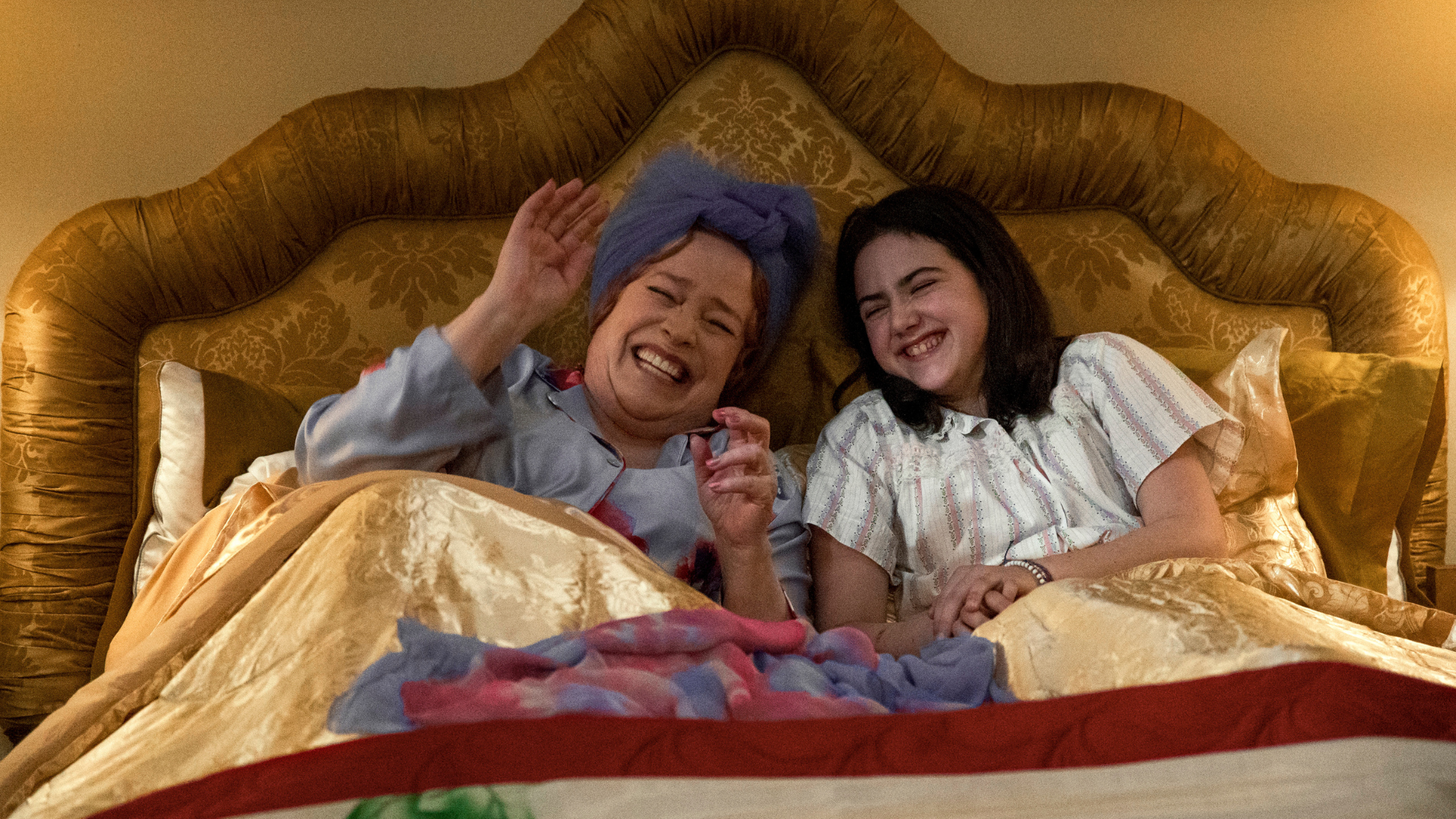 As the release of Are You There God? It's Me, Margaret draws near, audiences can anticipate an engaging and thoughtful exploration of puberty, self-discovery, and the complexities of adolescence.
"I want people to have fun. I want (teens) to learn to accept themselves for who they are," says Fortson. "If you have awkward moments or if you're a teenager who's about to go through all that stuff, just know that it's okay and you are enough – and have some laughs along the way."
With a remarkable ensemble cast and a sensitive approach to addressing important topics, the film promises to resonate with both longtime fans of the book and new viewers.
"Are You There God? It's Me, Margaret" had its on-demand release on June 27th. Stay tuned for the Blu-ray™, DVD / Digital Combo and DVD release on July 11th, and prepare to rediscover the timeless themes and relatable experiences that have made Blume's book a literary classic.