As a mother of two, I always loved getting little holiday keepsakes throughout the years my children attended daycare and school.
The excitement shone through their eyes when sharing their special memento. Still today, even though my children are a bit older, we still enjoy making crafts together centered around the holidays.
Here are a few Easter-themed crafting ideas for you and your children to enjoy…
Thumb Bunny Loves Me
Who doesn't love creating thumbprint designs? Simply choose a paint color for your thumb bunny, dip your thumb in the paint, and press it on a white sheet of cardstock.
Use a marker to draw your bunny's floppy ears, glimmering eyes, nose, whiskers, and feet. Top it off with a white cotton ball for the tail. All that's left is to name your bunny (and the one who loves you)!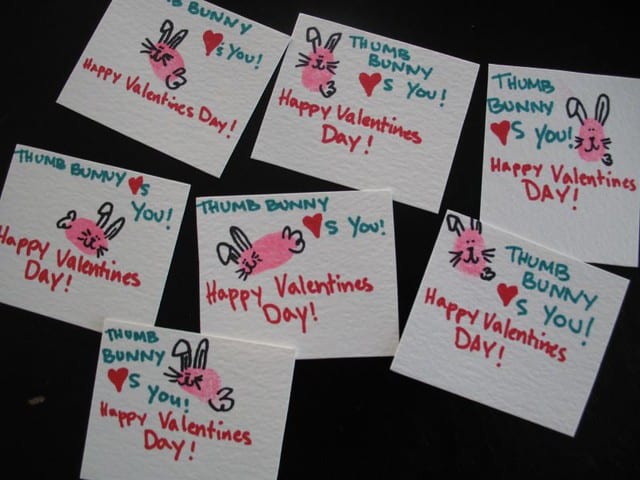 Stepping into the Carrot Patch
Leave a lasting footprint by creating a painted impression. With the use of a smidgeon of orange paint, paint the bottom of the child's foot, and press the painted foot onto white construction paper to create the carrot.
Cut out strips of green construction paper, wrap each piece around a pencil (optional) and use those to garnish the carrot with ruffly green tops. This little one's parents will have a memory to treasure forever in that tiny little footprint.
Oprah Henfry
Check this chick out! With a few art supplies including scissors and glue, you too can make the cutest little furball you ever did see. All you need for this masterpiece is white cardstock, bright yellow paint, a plastic fork to gather the paint on the tines and press onto the white cardstock in a circle to create the feathers.
Add googly eyes, a triangular piece of orange felt for the nose, and use a black marker to draw basic chicken feet, and voila!
Meet Oprah Henfry!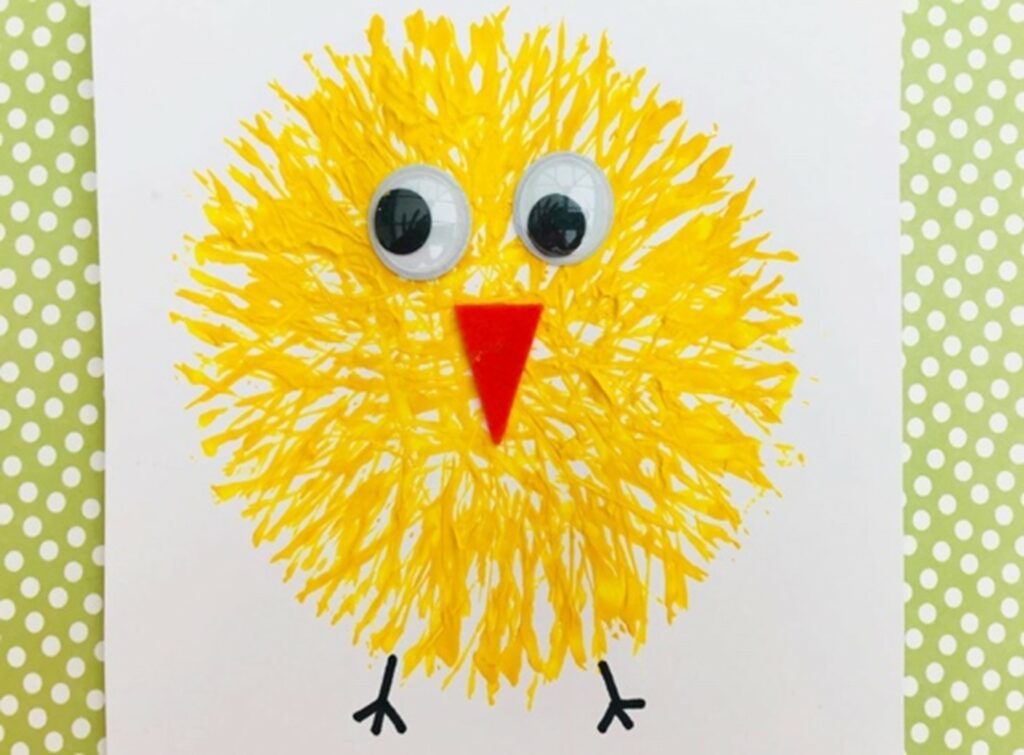 Eggibles
Some crafts are not meant to be kept forever. Some are meant to be created…and then eaten!
For this project, you will need a dozen plastic eggs, Rice Krispies cereal, a bag of mini marshmallows, 6 Tbsp of butter, non-stick spray, and food dye in your favorite spring colors. Make the Rice Krispie treats according to the recipe on the cereal box, press the mixture into the plastic egg to form it in the shape of the egg.
Remove the plastic egg and enjoy. Eggibles are the perfect treat for an Easter party!
Cross Son-catcher
Since Jesus is the reason for the season, Easter wouldn't be the same without a cross craft. You will need several sheets of construction paper in assorted colors. Choose one full sheet as your background for the Son-catcher. All other sheets of construction paper should be cut into small pieces.
Create a cross by adhering the small pieces onto the solid sheet and allow them to dry, creating a mosaic cross Son-catcher.
This is a great time to share your favorite bible verse related to Jesus' death and resurrection.
ALSO: Does Self-Directed Learning Breed Success?
Easter crafts are a fun way to celebrate the holiday and create lasting memories with your children. As a bonus, handmade crafts can make amazing keepsakes to cherish in the years to come.