Dan O'Dowd is the president and co-founder of Green Hills Software and a vocal critic of Tesla's self-driving technology. He has used his money to create The Dawn Project, which he describes as a "campaign to make computers safe for humanity and ban Tesla Full Self-Driving."
O'Dowd has spent millions of his own fortune running newspaper and television ads urging lawmakers to curtail self-driving, claiming it to be far too dangerous and easily hackable.
His own company, Green Hills Software, develops complex operating systems, security and software tools. Their clients include the military, NASA, defense contractors, law enforcement, and more.
Project Dawn's Super Bowl Ad
O'Dowd's latest bid to move the public on this issue is purchasing Super Bowl commercial airtime during this year's big game. The spot will run in local markets like Washington, DC and a collection of state capitals around the country.
Targeting lawmakers and influencers directly in these cities will certainly come in much cheaper than buying a $7 million 30-second spot during the national broadcast, but it's still a majorly expensive buy for O'Dowd and the Dawn Project.
Tesla Full Self-Driving will run down a child in a school crosswalk, swerve into oncoming traffic, hit a baby in a stroller, go straight past stop school buses, ignore do not enter signs and even drive on the wrong side of the road," says the ad's narrator. "Tesla's Full Self-Driving is endangering the public with deceptive marketing and woefully inept engineering. Ninety percent agree that this should be banned immediately. Why does NHTSA allow Tesla Full Self-Driving?" (NHTSA is the National Highway Traffic Safety Administration)
ALSO: Top 10 Newish Cars for Teen Drivers on a Budget
What is Tesla Full Self-Driving?
Tesla's Full Self-Driving (FSD) mode is an optional, advanced level of driver-assistance technology that promises to build on the company's Autopilot system.
The hope is that it will eventually provide a safe and fully autonomous driving experience that requires no any human intervention. Basically, what you see in a science fiction movie or The Jetsons when someone jumps into a vehicle and it does the rest.
ALSO: Girl Scout Troop 6000 Serves New York's Homeless
At this point, the company is selling a sort of "beta version" of FSD that still requires active driver supervision. Tesla reported late last year that more than a quarter million drivers had ordered Full Self-Driving, still well short of Elon Musk's goal to have more than 1 million cars enabled by the end of 2022.
Has Tesla Self-Driving Caused Accidents?
According to The Associated Press there have been about three dozen crashes investigated by the NHTSA since 2016 in which either Tesla's "Full Self-Driving" or "Autopilot" systems appear to have been in use. A total of 19 people were killed in those crashes.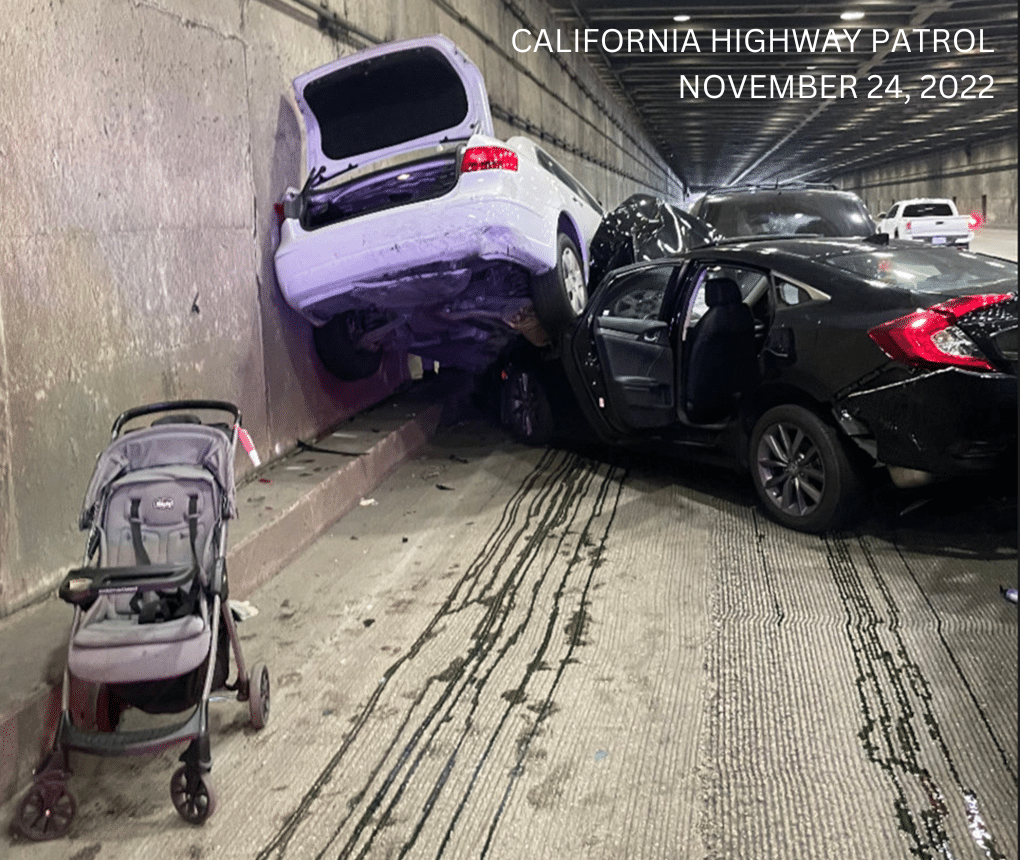 Accident reports involving the newest roll-out of enhanced self-driving have been sporadic. Most notably, on Thanksgiving of 2022 a Tesla unexpectedly applied the brakes and caused an eight-car pile-up in San Francisco.
That accident resulted in nine people being treated for injuries, including one child who was hospitalized.