There are many benefits to encouraging your child to learn a second language. Kids learn languages easier and faster than adults because they're better at adapting to new things, have fewer inhibitions, and naturally absorb everything around them.
Many celebrities have encouraged their children to learn a new language to keep their kids connected to their ethnic heritage or to expand their worldview.
Here are 5 celebrities whose children are bilingual.
Angelina Jolie & Brad Pitt
Aside from being an A-list actor and humanitarian, Angelina Jolie is also known for being well-traveled and cultured. She has three biological children with her ex-husband, Brad Pitt and three adopted children who are originally from Vietnam, Cambodia, and Ethiopia.
Angelina has said in interviews that she wants her kids to feel connected to their ethnic cultures and also learn about their siblings' cultures. This includes encouraging them to learn a second language.
During an appearance on BBC Radio 4's Women's Hour, the Maleficent star said, "All the kids are learning different languages…I asked them what languages they wanted to learn and Shi is learning Khmai, which is the Cambodian language, Pax is focusing on Vietnamese, Mad has taken to German and Russian, Z is speaking French, Vivienne really wanted to learn Arabic, and Knox is learning sign language."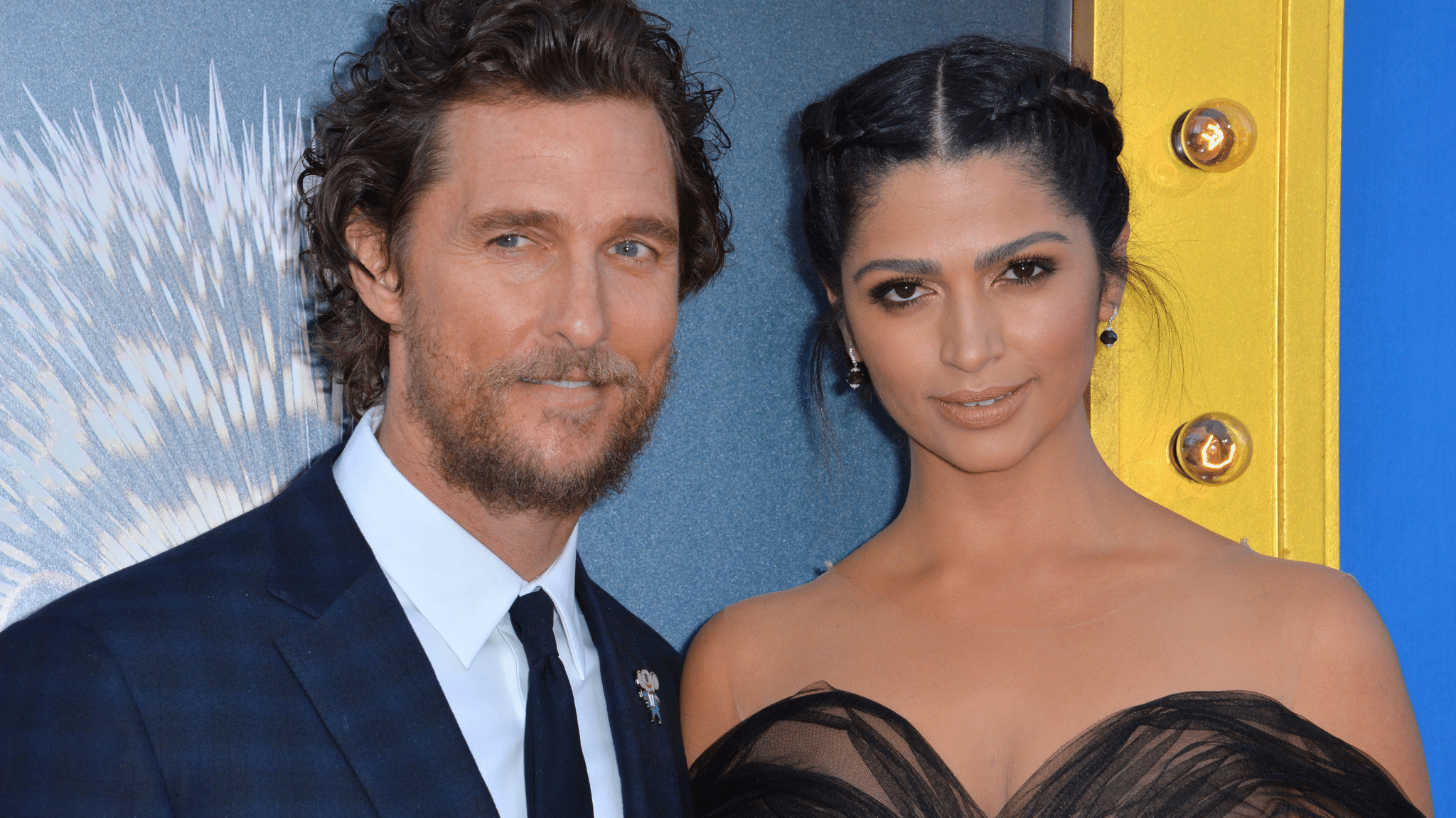 Matthew McConaughey & Camila Alves McConaughey
Matthew McConaughey has a very all-American persona, maybe it's just the accent, but his children are raised in a multicultural household. The True Detective star has three kids with his wife, Brazilian actress Camila Alves McConaughey.
The actor couple goes on frequent trips to visit Camila's family in Brazil. In an interview with Jimmy Fallon, Matthew shared that his kids are taking Portuguese lessons, saying, "They already know a lot of Portuguese, but they're taking Portuguese classes five hours a day." That's a lot of lessons!
Chris Hemsworth & Elsa Pataky
Actor Chirs Hemsworth and his wife, Spanish model, and actress, Elsa Pataky, have three children together. When asked whether his children were fluent in an interview with Ellen, The Avengers star replied, "Yeah, they're fluent in Spanish," but he admitted he can only speak one sentence in Spanish and pretends to understand what his wife and kids are saying.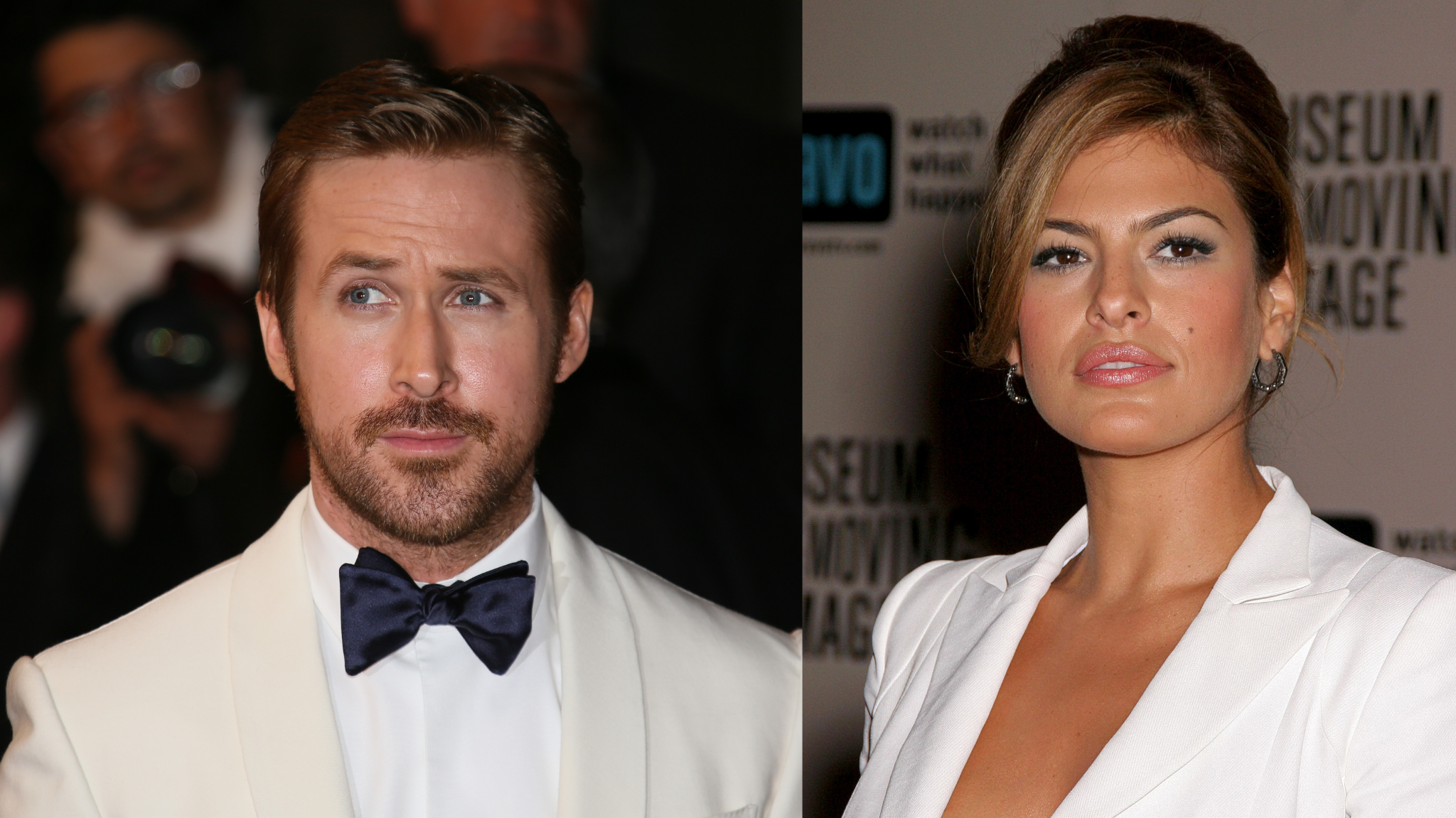 Eva Mendes & Ryan Gosling
Born in Miami to Cuban parents, actress, model, and fashion designer Eva Mendez understands the importance of staying connected to your roots. She has two daughters with actor Ryan Gosling and is raising them to become fluent in Spanish.
There are some challenges though. In an interview on The Talk, the Hitch actress said, "I'm Cuban… so yeah, we're trying to teach the kids Spanish, and it's harder than I thought…Because I speak Spanglish and that's what they're picking up. So it's adorable, but it's technically not a language. It's Spanglish."
Spanglish is when you mix Spanish and English in the same sentence. I do that too!
Shakira & Gerard Piqué
Sharika recently made a huge splash when she premiered her latest single with legendary Argentinian hip-hop producer, Bizzarap. "BZRP Music Sessions #53" currently has over 453 million views on YouTube and has broken 14 Guinness World Records!
The singer is originally from Colombia and has #1 hits in Spanish and English. She has two kids with her ex, Spanish soccer player, Gerard Piqué. Her terrible breakup with her cheating ex is what her latest hit song is about. Talk about payback!
In an interview with Popsugar, the "Hips Don't Lie Singer" talked about raising her kids bilingual, saying, "It helps if they are able to associate a person with a language at this early stage, to minimize language confusion. Their father, for example, always speaks to them in Catalan. I try to speak to them in mostly English, but if I switch, I try to not mix two languages in one sentence. Their first words were both 'mama.'"
ALSO: 5 Celebrities Who Don't Show Their Children on Social Media
Are your kids learning a second or third language? If so, why do you think it's important? Share your thoughts in the comments below!