She's a strong female icon in a world where women are still trying to be heard and treated equally. This uniqueness and empowering energy also carry over to how P!ink parents her two kids with her husband, motocross racer, Carey Hart.
In a really intimate, sit-down interview on The Drew Barry Show, Drew asks P!nk to give her some parenting advice. Their conversation is beautiful and shows what a great and thoughtful parent P!nk is.
She talks to her kids openly and honestly.
"We have open conversations about life and I'm trying to walk that line of like, 'I want you to have a childhood, I want to preserve some of your innocence, but I also know that you need to be prepared for the world that we live in.'" The "Just Give Me a Reason" singer shares.
She encourages her kids to be rebellious and question authority.
Even though P!nk's daughter is very sweet and a rule-follower, P!nk challenged her to talk back and say 'no' to her just to see what it felt like to rebel.
She asks for her kids' permission before she talks about them.
Before sharing an anecdote about her daughter with Drew, the singer paused and turned to her daughter, who was in the audience, to ask if it was ok to share her story. Once she got her daughter's permission, then she shared her anecdote.
ALSO: Expert Family Therapist on Spring Cleaning Your Parenting
This shows a lot of consideration for her daughter's wellness and comfort and demonstrates that she respects boundaries.
She takes them to work with her.
P!nk takes her kids on tour with her and says they're good travelers. This is also a great bonding experience since the little ones can spend more time with their mom instead of being left behind. And her children get to see first-hand just how passionate their mom is about her work. Though the pop singer has made it clear to her kids that they always come first and she would drop her work immediately for her children if she had to.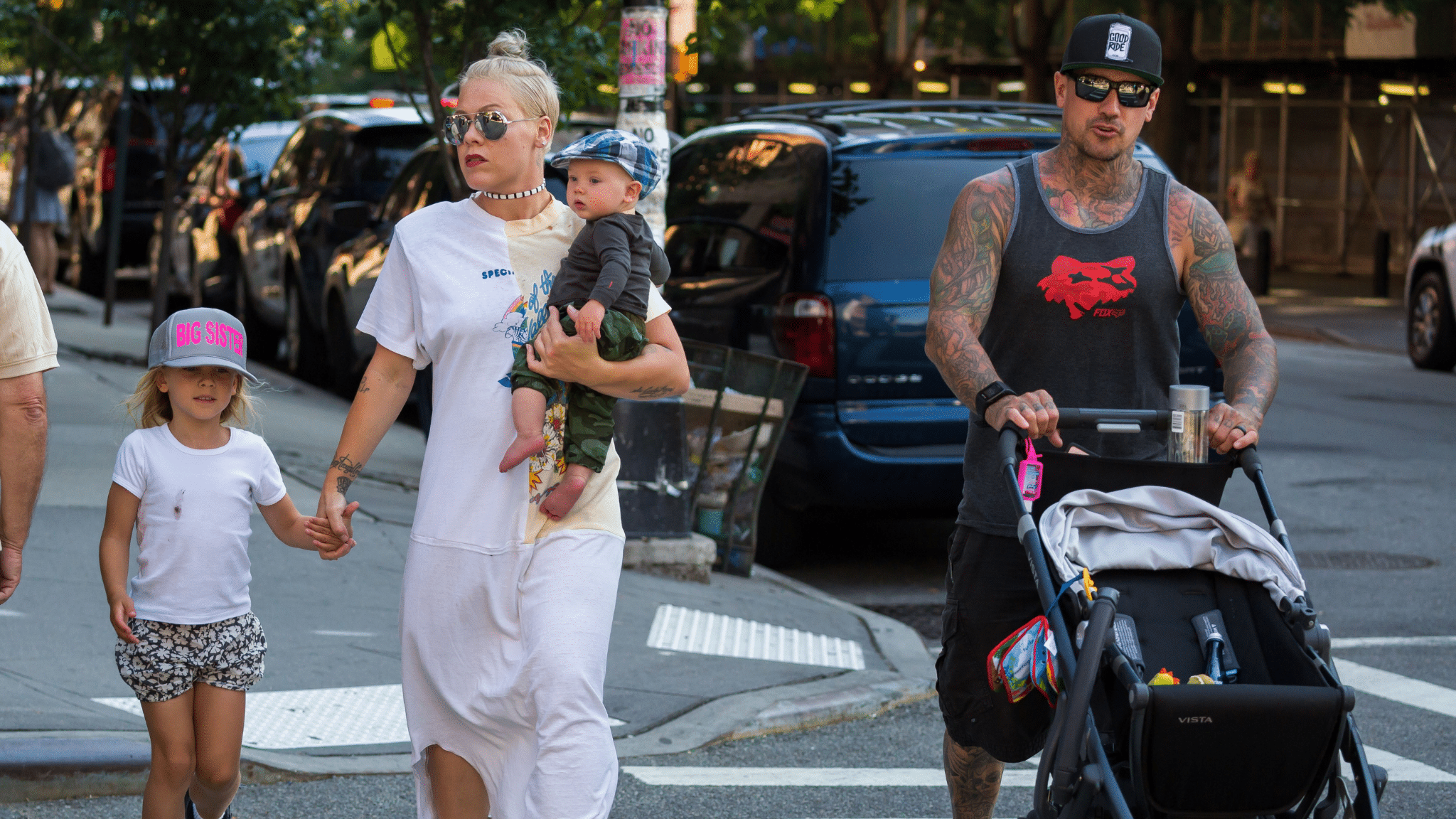 She doesn't try to be perfect.
Divorce can be tough for any family but it's actually more damaging when an unhappy couple stays together for the kids since they're fighting all the time. This is the environment that P!nk grew up in.
"I begged my parents to get a divorce. I was like, 'Can you guys please stop…stop doing this for us…we just want some peace.' I don't want my kids to think that perfection is a real thing." The pop star shared.
She admits she doesn't know what she's doing as a parent and embraces that fact.
"I have a tote bag that says, 'I literally have no idea what I'm doing!' and I wear it to preschool drop-off!" P!nk confides, continuing, "The problem with us, is that we want to get it right so bad because we know what it feels like to be the kid where it didn't go right, and none of us know anything about what we're doing. I don't know if any of this is going to work, I don't know what's going to happen in ten years…but I plan ahead a lot…and I have a good support system."
What do you think about P!nk's parenting approach? Do you relate to what she said? Let us know in the comments below.