Tommy Pickles, Chuckie Finster and the whole gang are here! Get ready for laughter and adventure as Rugrats Season 1 Volume 2 comes out on DVD.
The animated series centers around Tommy, Chuckie, Angelica, and adorable twins Phil and Lil. These little rascals are always up for an adventure, turning even the most mundane activities into wild and imaginative escapades.
This show is a true classic, having held its own as Nickelodeon's third longest-running animated series, meaning it's been around longer than you can say "largely unsupervised children". In fact, the Rugrats franchise is one of the most long-standing (and beloved) animated series of all time. Get ready to join the gang on their day-to-day shenanigans, because with these babies, anything is possible!
What's Inside the DVD?
From Nickelodeon Animation, the brand-new Rugrats series is a reimagining of the classic '90s hit that features rich and colorful CG-animation and follows the babies – Tommy, Chuckie, Angelica, Susie, and Phil and Lil – as they explore the world and beyond from their pint-sized and wildly imaginative point-of-view. Paramount+ recently renewed the series for a third season, with season two slated to debut on Paramount+ later this year.
Throughout all 12 episodes in the 2-disc set, the Rugrats remain ever imaginative and adventurous, whether Tommy needs his friends' help to save Angelica after she turns into a werewolf, or Susie leads the babies on a daring outer space mission, facing her greatest fears in the process.
ALSO: Taboo on Blue's Clues and Representation in Children's Media
The original voice cast is joined by a new star-studded voice cast, including Ashley Rae Spillers and Tommy Dewey (Tommy's parents, Didi and Stu Pickles); Tony Hale (Chuckie's father, Chas Finster); Natalie Morales (Phil and Lil's mother, Betty DeVille); Anna Chlumsky and Timothy Simons (Angelica's parents, Charlotte and Drew Pickles); Nicole Byer and Omar Miller (Susie's parents, Lucy and Randy Carmichael); and Michael McKean (Grandpa Lou Pickles).
Parentology caught up with voice actors Ashley Rae Spillers and Tommy Dewey, who play Tommy Pickles' parents, Didi and Stu Pickles, to talk about their experiences voicing the Rugrats crew.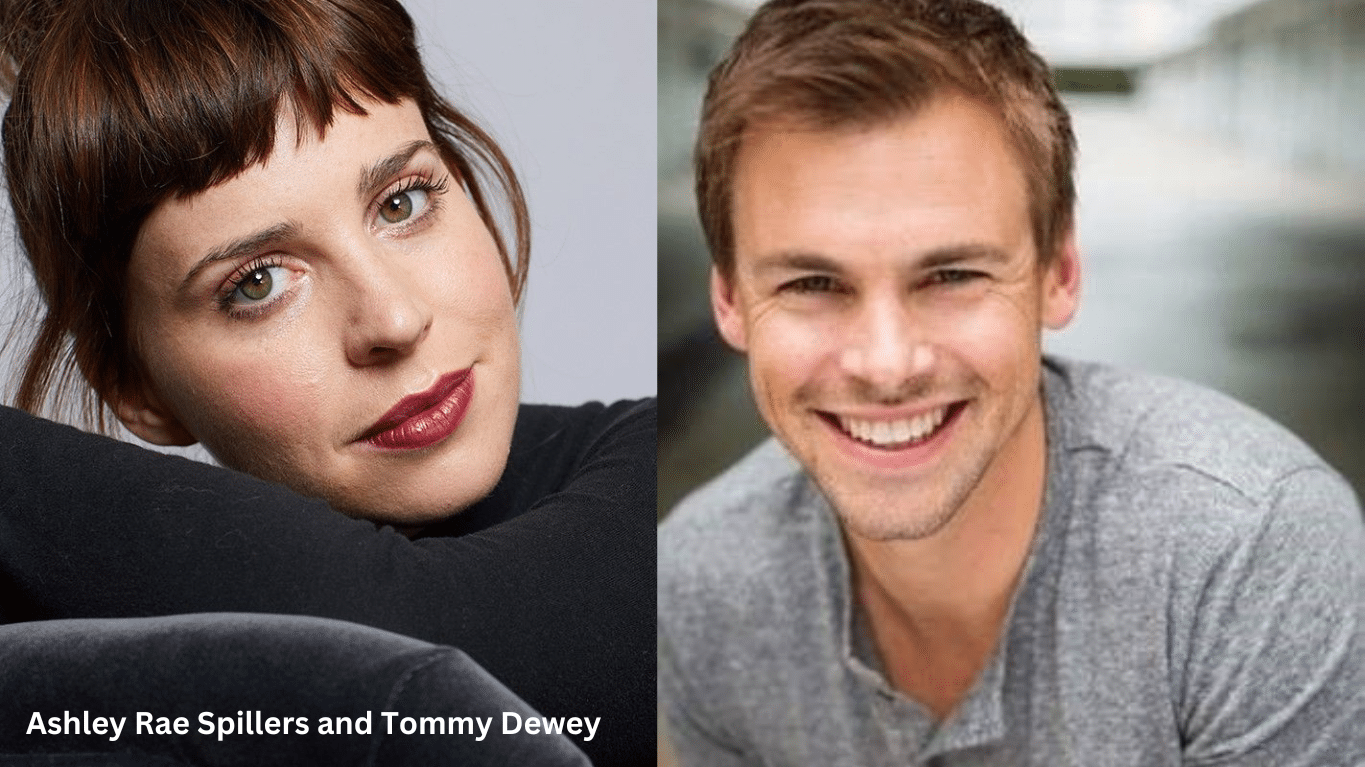 The Challenges of Being a Rugrat
Being a voice actor on Rugrats may seem like a dream come true, but it's not without its challenges. According to the show's stars, Ashley Rae Spillers and Tommy Dewey (who play Tommy Pickles' parents, Didi and Stu Pickles respectively), one of the biggest hurdles is voicing characters much younger than themselves.
"At first I thought, 'Oh man, this is going to be tough,'" says Dewey. "In terms of playing the character, it's too scary to think about how big this show is and how much the first version of it meant to people. But you just have to lobotomize that part of your brain and just go for it and take some big swings and hope it works out."
Spillers agrees" "It's such a delightful show. The original DiDi (Melanie Chartoff), is so wonderful. I'm not trying to be what she was, because I can't touch that, I'm not looking to imitate."
Another challenge the actors faced was the shift to remote recording during the pandemic.
"We were all doing it from home, and it was the fact that we got to continue on when so much of this business was just halted was incredible," Spillers says. "Getting to be creative, It kept me from going crazy."
Dewey added, "We started out doing joint recording sessions, which had this convivial atmosphere that was really fun, but the pandemic introduced solo recording, which I ended up appreciating."
Despite the challenges, both actors were grateful for the opportunity to work on a show as iconic as Rugrats. "It's such a delightful show," Spillers says. "And the writing is so good that when the writing is good, it's really just about leaning into that and going for it."
Dewey echoed her sentiments, saying, "It's a different world, and you're not looking to imitate. You're just acting. When the writing is good, you can tear up sometimes when you're reading the scripts."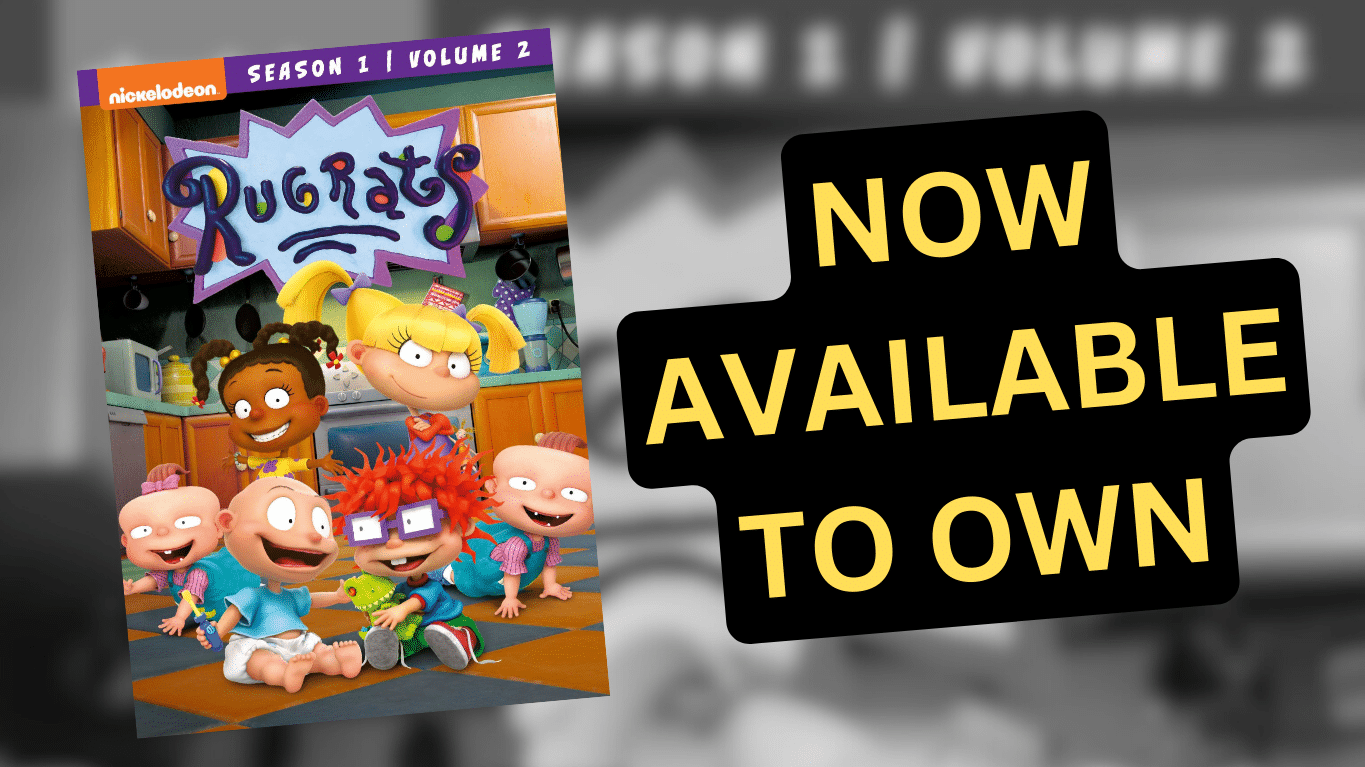 Community, Rugrats-Style
The Rugrats world, both real and imagined, is a place where kids and adults can come together and explore the importance of teamwork and community.
"The show puts forth this really great idea of community. I don't even know if Stu and DiDi locked their door," Dewey tells us. "I guess that feels like a throwback in some ways, but also feels like what I kind of aspire to in 'modern parenting'."
The show also incorporates adult humor that resonates with older audiences. "You can really watch it alone as an adult, and I do. I just think they're really sharply observed, even satirical at times," Dewey adds.
While recording separately due to the pandemic, the actors still appreciated the collective effort and collaboration that went into making the series. Spillers says, "when we were all there together getting to riff off each other, it is so helpful because it's like Betty and DiDi are best friends. So to actually be there together and get to have that energy and share that space, I do miss that."
Tommy echoes this sentiment, adding, "there's something magical about seeing the fusion of separate recording sessions, and it speaks to the skill of the people that are actually doing all the hard work for this show." While they may not have been able to record together as much as they would have liked, the actors recognize the importance of working as a creative 'village' and using their individual experiences to inform their performances.
"Rugrats": Season 1, Volume 2 is available now on DVD from Paramount Home Entertainment and Nickelodeon Home Entertainment.